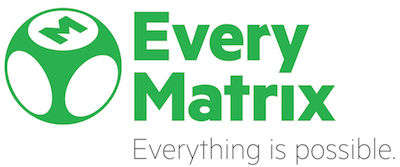 Account Manager
Got a head full of ideas?
Good.

We're looking for a bright and enthusiastic English speaker to join our Account Management team in Bucharest!

You will be responsible for managing the relationship with EveryMatrix's gaming platform existing clients, while also taking over the client relationship when a new contract is signed. As part of the client-facing team, you will be expected to gain an understanding of clients' gaming sites and to be able to produce solutions for operational and marketing challenges that come up.
This position also requires some mobility on your side, travelling being occasionally necessary.

Responsibilities:
To offer business support and marketing advise for the assigned clients;
To work with clients in optimizing ROI across gaming products;
To collect, verify and rank clients' non-technical and technical requirements for new product features and functions;
To present new product upgrades and functionality and to ensure clients have an understanding of the product development road map;
To work with clients to ensure the continual improvement of all aspects of the service for all parties;
To assure the confidence of your customers and build long term relationships;
To act as an internal advocate for the client;
To generate ideas on the development of the platform and products, while also providing feedback for assisting in the continuous development of the service;
To conduct training sessions on the company products and platforms with new clients;
To review and analyze data in order to identify key usage trends;
To efficiently cooperate with almost all of the internal teams: from Legal, Compliance, Finance, Marketing, development department to existing Support teams.
To keep track, follow up and proactively update the clients on the status of open issues and requests;
To make sure clients are informed about the important technical and non-technical changes in the company, affecting their business.


Requirements
Genuine curiosity about gaming and a good understanding of the online industry;
Experience with management of client relationships;
Experience working with key functions in an online business such as marketing, affiliates, customer service, payments, content, and development;
Experience of data-based performance analysis, reporting and statistics;
A familiarity and understanding of the software development life-cycle and software release management;
Excellent English written and oral communication skills;
Experience from the IT/Telecoms or similar technical field is a plus;
A technical understanding of web services is mandatory;


Perks & Benefits:
We offer trainings and certifications;
We provide a daily catered lunch (classic & raw-vegan);
We offer relocation bonus & accommodation support;
We offer private healthcare;
We hold team building activities and office parties throughout the year;
An ever-growing, library (online & offline),
A fun entertainment corner,