Job details
INACTIVE AD:
The employer is not currently actively recruiting for this position, but you can apply for the ad.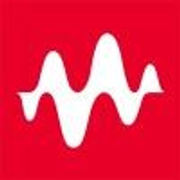 C C++ Developer for 5G Protocol
Looking for Premium Talent
Career level
Middle (2-5 years), Senior (5-10 years), Executive (>10 years)
Employment type
Full time
This job can be done remotely
Spoken languages
English
- Advanced
, Romanian
- Advanced
* all languages are compulsory
Hiring candidates willing to relocate
Yes
This position is an opportunity to contribute to our product and team, as we continue to evolve our MobileStack product to meet the demands of 5G core network 3GPP standards and network virtualization.
About the project:
The Keysight Network Visibility products provide the ability for our customers to tap, aggregate, filter, sample, as well as perform many other functions on their network traffic for monitoring and analysis.
Keysight's network packet broker provides multiple applications, such as:
MobileStack – monitoring of customer traffic from a mobile user/session perspective (, SIP/RTP)
AppStack – monitoring of customer traffic from an application perspective (. L4-L7)
SecureStack – providing secure encryption/decryption for (Active SSL)
TradeVision – stock trading monitoring and analysis tool
PacketStack – standard packet broker features such as aggregation, deduplication, masking, etc.
NetStack – port tagging and VLAN stripping
Our MobileStack products track mobile users and sessions, sending the associated control and user plane data to specific network monitoring tools (. probes) for analysis. In addition, they load balance across probes and provide sampling, filtering and VIP whitelisting functionalities.
This allows our customers to manage their probe bandwidth by looking at a subset of the overall network traffic, in addition to being able to troubleshoot specific quality of service issues. As network traffic continues to increase each year, our customers need solutions to monitor their network traffic more efficiently and cost effectively.
About the team:
We are following a well-defined development process with clear steps from setting priorities based on customer feedback and business needs, to feature specifications, architecture review, test plan and continuous integration using tools and clear processes for source control, code reviews, and feature tracking.
Working schedule is flexible. We have regular daily meetings for status and occasional technical meetings based on the project phase and status
Responsibilities:
Design, prototype and iterate on creative concepts to meet our user requirements in a 5G environment (SA and NSA).
Implement 5G core network related protocol parsers and logic to provide filtering and sampling on 5G mobile network parameters.
Identifying methods for correlating user traffic to specific probes and patent methods.
Participate in definition of new software product features and software.
Rapidly solve problems and fix bugs.
Participate in design and code reviews.
Develop unit tests and perform feature/integration testing.
Provide input and help resolve customer escalations for product issues.
Use testing equipment (IxNetwork/IxLoad) or other popular traffic tools for traffic generation and protocol simulation.
Collaborate closely with peers, including QA engineers and software developers in a distributed environment (US, Romania).
Contribute new ideas and methods to continuously improve product quality and development efficiency.
Requirements:
Understanding of 5G, the service based architecture and 5G protocols related to the core network.
Knowledge 3GPP standards, the associated core network protocols (. one the S1u, S11, S5, SGi interfaces) and understanding the technology is a plus;
Experience with security protocols (. IPSec) is a plus.
BS in computer science or related discipline.
3+ years experience developing software in C++ and C.
Extremely good English verbal communications skills and a desire for strong team collaboration is a must in this Agile development environment.
Excellent knowledge of data structures, algorithms and multi-threading;
Over and above, a deep commitment to your own quality work and a strong desire to help the entire team to succeed.
Knowledgeable about tools and debug techniques (Wireshark, Perforce, GIT, Jenkins).
Our culture
We're recognized as a Great Place to Work across the globe due to our robust culture and dynamic working environment. Our global team acts as "One Keysight," using collaboration, inclusivity, and integrity to advance technology. We're driven and curious, and we value all ideas, especially bold ones. And our strong culture extends far beyond our own walls. We leverage our corporate social responsibility framework to support our communities, nurture the next generation of engineers, and promote environmental sustainability.
Our technical solutions – and our methods for creating them – help connect and secure the world. Learn more about what we do and how we do it.
About us
Keysight is on the forefront of technology innovation, delivering breakthroughs and trusted insights to the world's visionaries and innovators in electronic design, test, manufacturing, and optimization. Our ~14,000 employees create world-class solutions in wireless communications, 5G, automotive, quantum, aerospace, defense, and semiconductor markets for customers in over 100 countries.