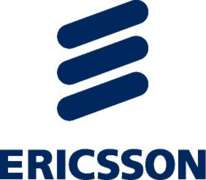 2nd Level Operations CORE IP
Career level
Middle (2-5 years), Senior (5-10 years)
Spoken languages
English - advanced, Romanian - advanced
Job Summary
This Job Role is responsible for the coordination, management and execution of proactive and reactive maintenance activities that require a higher level of support that the one offered by the 1st Level Operations. This shall ensure that the services provided to customers are continuously available and performing to Service Level Agreement (SLA) performance levels.
Responsibilities & Tasks
2nd Level Assurance Support Activities
2nd Level Incident Management
Position Qualifications
In depth knowledge of operation and troubleshooting of routers, switches, firewalls, proxy servers, VPN concentrators, traffic analyzers
In depth knowledge of operation and troubleshooting of switching and routing protocols
Experience with equipment manufactured by Cisco, Huawei, Redback, Juniper, Extreme, Nokia and others
Good communication skills.
Ability to work independently and in a team environment
Ability to work under strong pressure related to scale of business impact
Bachelor/Master of science in Electrical Engineering, Computer Information Systems, or equivalent with minimum of 3 to 5 years of work experience.
Cisco/Juniper certifications is a plus
Required Skills
Excellent communication skills in both English and Romanian, ability to interact with customers and internal stakeholders, and provide technical solutions.
Solid understanding of service provider networks, internet network architecture and routing products.
Understanding of Routing Protocols like BGP, OSPF, ISIS.
Good experience with the following solutions under PLS protocol Layer 3 VPN and Layer 2 VPN/VPLS) is a must.
Cisco (CCNP , CCNP SP (old CCIP certification)) /Juniper (JNCIA , JNCIP-SP)certifications is a plus
Understanding of Broad-band Remote Access Protocols like PPP, DHCP, AAA, RADIUS and Mobile Networks like GGSN/SGSN/LTE, CPG is a plus.
Good knowledge of Ericsson SE and Huawei NE40 architecture and platform is a plus.
Should have excellent network and routing product debugging skills.
Should have ability to provide rapid root-cause analysis and solutionor various customer IP related issues.
Scripting skills in Perl and/or Expect is a definitely plus.
Presentation & Communication Skills. Knowledge sharing. Working with People
Bachelor Degree in Computer Science or related discipline required.