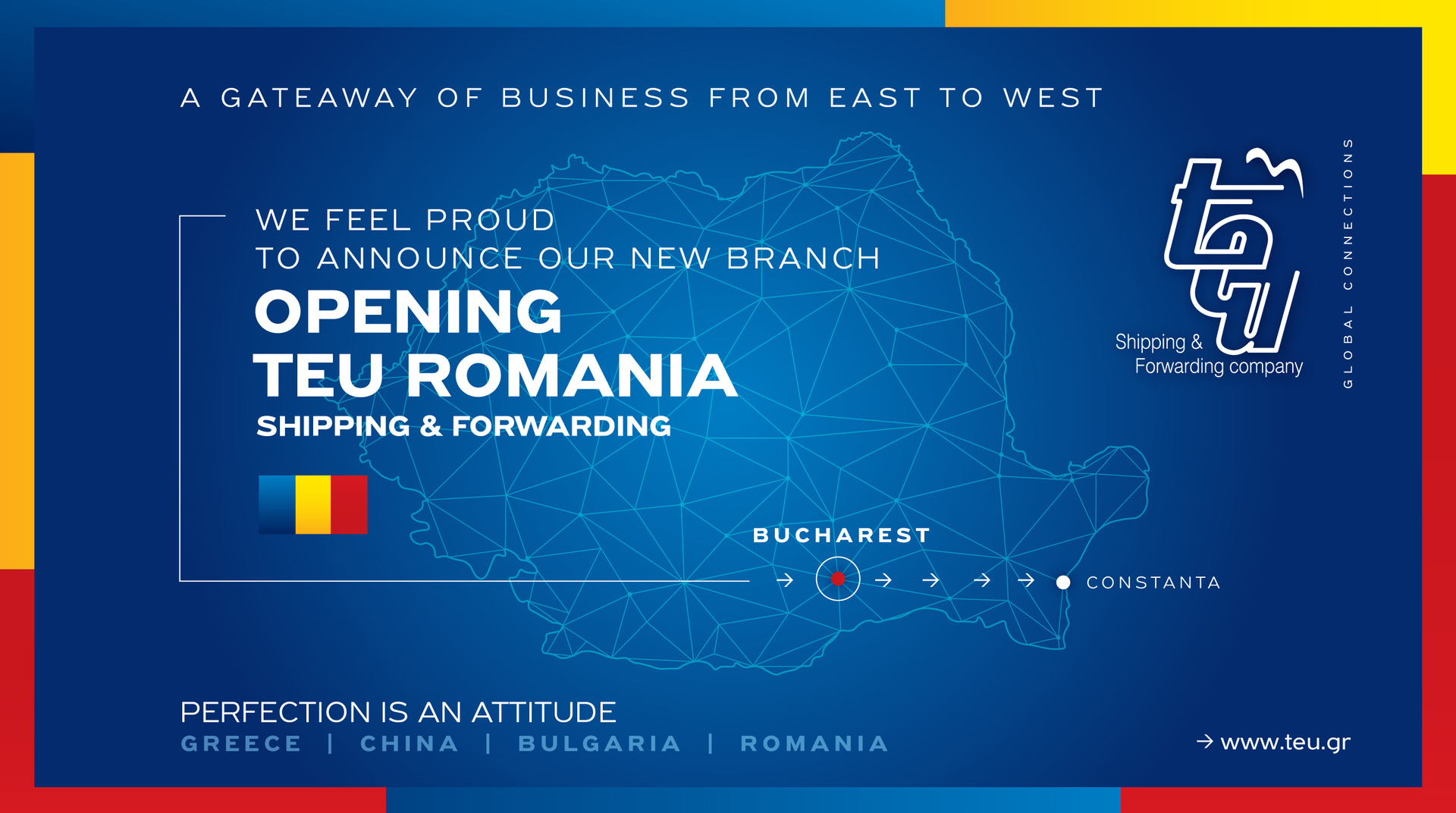 Grupul TEU . Shipping and Forwarding, unul din cei mari jucători de pe piața de transport din zona Balcanilor, cu subsidiare în Grecia, China și Bulgaria, își continuă expansiunea prin deschiderea unei subsidiare în România la începutul anului 2021.
TEU România are o strategie ambițioasă de creștere accelerată, bazată pe expertiza vastă din cadrul Grupului, cât și pe rețeaua globală de parteneri din 195 de țări.
Ești o persoană dinamică, ambițioasă și cauti un mediu inovator și flexibil, în care să lucrezi alături de profesioniști orientați către succes? Atunci, te așteptăm să te alături familiei TEU!
------
The TEU Shipping & Forwarding Group, one of the biggest players on the transport market in Balkan region, with subsidiaries in Greece, China and Bulgaria, continues its growth with a new subsidiary opened in Romania at the beggining of 2021.
TEU Romania has an ambitious strategy for accelerated growth, based on the Group's vast expertise, as well as on the global network of partners from 195 countries.
Are you a dynamic, ambitious person and you are looking for an innovative and flexible environment, where you will be working with top professionals? If you are this person, contact us directly and join the TEU family!