Company details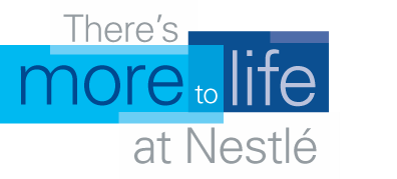 Within Nestlé, the world's largest food and beverage company, we are driven by a simple and well-defined goal: we want to improve the quality of life and contribute to a healthier future. That is why our values are based on respect:for ours, for others, for diversity, and not least for the future.
With ambition and a wish to exceed your limits, you will have access to a multitude ofopportunities - but the real achievement comes from the opportunities you create yourself - through the thoughts, passion and skills you will show. Nestlé supports the development of each employee,focusing on individual responsibility and autonomy, ensuring an environment leading to long-term aspirations and ambitions: an accelerated peace of work, a culture based on teamwork and a particular importance given to the work-life balance.
In Romania, Nestlé is one of the most important players in the food and beverage market, with the portfolio comprising a wide range of products from various categories to meet consumer demand:
Drinks (Nescafé, Nesquik);
Sweets (JOE, Nesquik, Kit Kat, Lion, After Eight, Smarties);
Culinary products (Maggi);
Children's Food (Nestlé Infant Nutrition);
Breakfast bars and cereals (Nestlé Fitness, Musli, Nesquik, Chocapic, etc.);
Feed (Purina);
Luxury Division - Nespresso;
Nestlé Professional "out of home" solutions division.
At Nestlé you will meet extraordinary people at every stage of your care and have the chance to evolve, learning the secrets of the most skilled minds in the entire organization. Our global organizational environment ensures a wide spectrum of experiences and perspectivesin a wide range of professions.
In addition, your experience can cover several brands, various business categories or even multiple countries due to the fact that Nestlé is not only represented by the products and services it offers, but also by the people who see their success.
Before applying for this position, we invite you to go to Nestlé Romania's Careers websiteto leave more about the work environment within the company, and to inform you about how Nestlé processes your personal data.
Given the large number of applications, leave notes that only selected candidates will be contacts.