To go quickly, go alone. To go far, go together.
As part of Axway, you'll pursue your goals for professional and personal growth alongside the most capable, inventive, and dedicated minds in data integration technology.
You'll join us in promoting and perfecting the value of Axway AMPLIFY™, our groundbreaking hybrid integration platform that enables enterprises to seamlessly connect their people, systems, customers and ecosystems using industry-leading API, SaaS, Cloud, MFT, B2B, and Content Collaboration solutions.
You'll exchange ideas with a culturally rich global community of over 1,800 members who connect remotely or show up onsite in virtually every time zone on the planet. And you'll have the support and camaraderie of your Axway leadership and colleagues to serve as a reminder that you're not alone on your journey, and that every day, you've taken one more step forward.
With Axway, you'll go far because we're better together.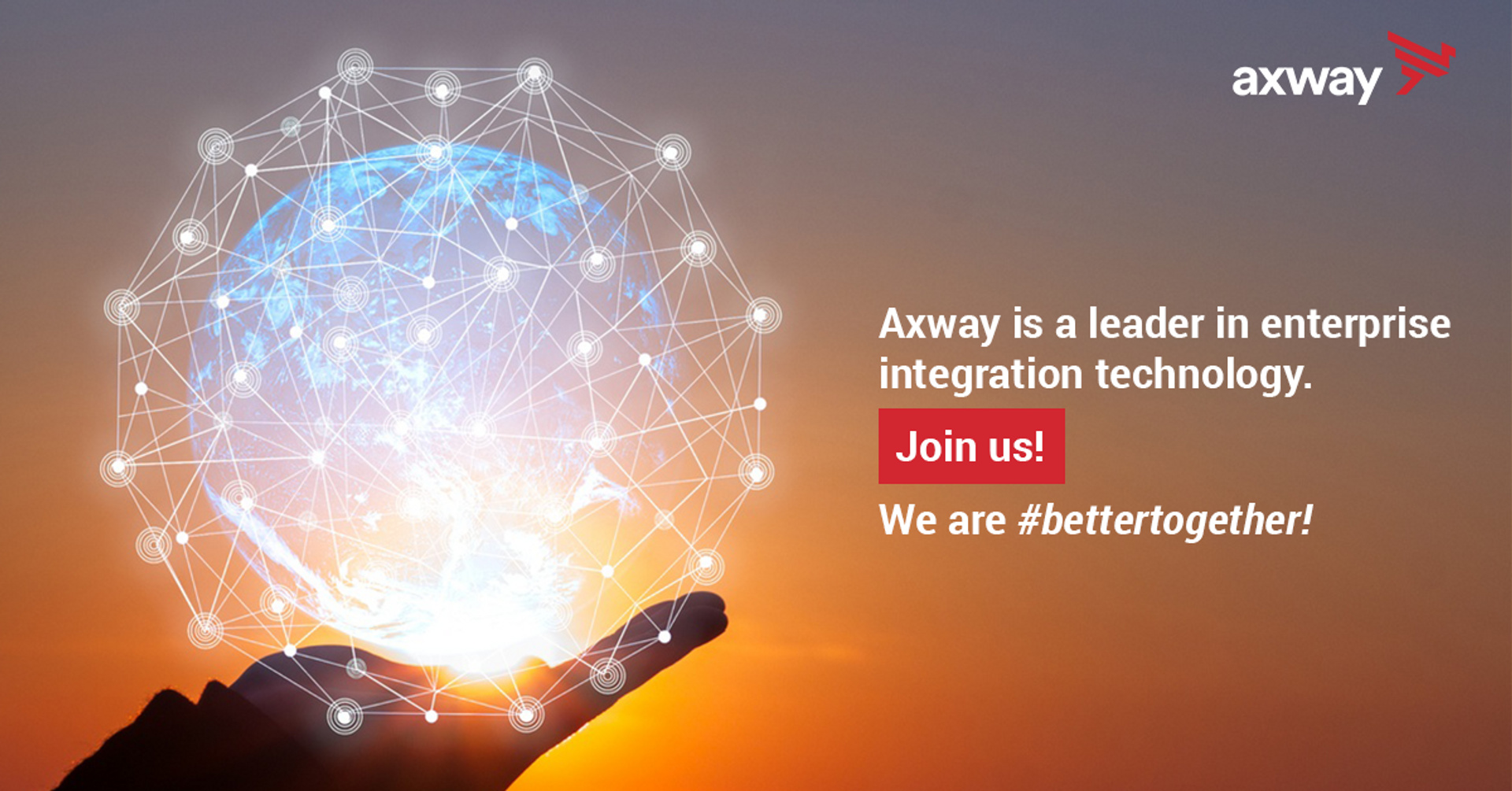 What we stand for:
We strive to work more effectively across teams, departments, and geographies in pursuit of common goals by dedicating ourselves to mutual trust, empathy and transparency.
Empowerment & Accountability
We have clear, achievable objectives, and are trusted to achieve them in our own way, to be supported in our efforts, and to share responsibility for the outcomes.
We focus our efforts on the needs of our customers, prompting us to create a mutually beneficial and positive experience before and after the sale to maximize value and drive loyalty.
We try to do one thing every day better than we did it the day before. We will study our actions to understand and show how others can benefit from what we learn. We will track our progress to ensure our actions align with our common goals.