The power of human interaction
You want to grow faster or you're just stuck with that challenge? Expert advice sounds good, but it's hard to find. Avocado connects you with specialists online, anytime and anywhere. Get valuable insights for you and your business, from your living room.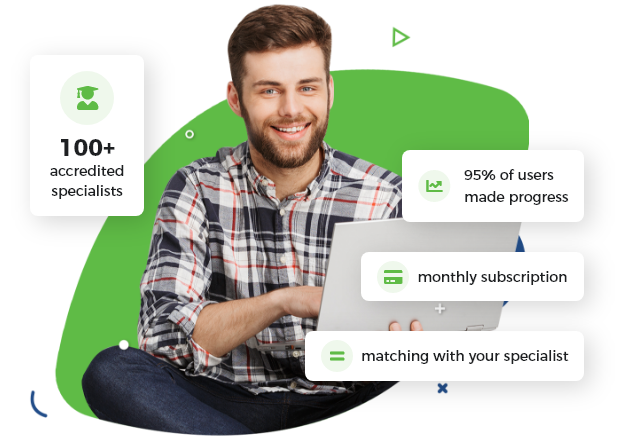 How it works
We connect you with the experts you need, in one-to-one meetings, through the friendly use of technology.
Easily log in with BestJobs account
Choose your specialist from 3 matches
Monthly subscription, cancel anytime

Schedule and join your online sessions
Track progress in your dashboard
Easily log in with BestJobs account
Choose your specialist from 3 matches
Monthly subscription, cancel anytime
Schedule and join your online sessions
Track progress in your dashboard
What our users say
Iulia
Coaching made me understand that I am important for people around me and that nothing is unattainable if I really wish for it. It helped me understand that my only boundaries are the ones I create for myself. { boldStart }Iulia{ boldEnd }
Alexandra Sucioaia, Senior Learning Architect Carrefour Romania
Avocado is a new, future-oriented and very helpful tool in these times. It's very good for remote-working teams or for people in regional areas of the country. Coaches are professionals, have expertise and they do well in the online environment. { boldStart }Alexandra Sucioaia{ boldEnd }, Senior Learning Architect Carrefour Romania
Bogdan
My coach was very open, a good listener, his experience was felt from the first minute, and effective communication rapidly strengthened our relationship. The examples he used were very useful in understanding the underlying issue. { boldStart }Bogdan{ boldEnd }
Larisa
I gained self-confidence, I became aware of things from the past which didn't allow me to live peacefully in the present and I realised where I was wrong in keeping things under control. What is different now? It's easy... ME. { boldStart }Larisa{ boldEnd }
Alexandru
Surprisingly or not, I can say that after coaching I feel better at my job, I learned to deal more calmly with situations and to see all the sides of a problem when I make a decision. { boldStart }Alexandru{ boldEnd }
Zsuzsanna
Thanks to individual coaching I managed to understand why I react in certain ways to critical situations and I learned how to change my mental patterns in order to deal better with negative emotions. { boldStart }Zsuzsanna{ boldEnd }
Diana
What I liked most is that my coach did not guide me, but he accompanied me in searching new approaches. He helped me to identify options by myself, to become aware of my values and to act in accordance with my objectives. { boldStart }Diana{ boldEnd }