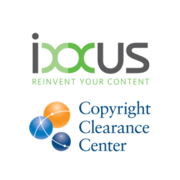 Windows Systems Administrator
Karrierestufe
Mittlere Stufe (2-5 Jahre)
Gesprochene Sprachen
Englisch
Copyright Clearance Center (CCC), the rights licensing experts, is a global rights broker for the world's most sought-after materials, including millions of in- and out-of-print books, journals, newspapers, magazines, movies, television shows, images, blogs and ebooks. Founded in 1978 as a not-for-profit organization, CCC provides smart solutions that simplify the licensing of content that lets businesses and academic institutions quickly get permission to use copyright-protected materials, while compensating publishers and content creators for the use of their works.
Role description:
The experienced Systems Administrator that we are looking for, must have a deep and broad of VMware Virtual Server environment; Active Directory; application management and administration; system and server configuration management; automation and scripting; patch management; server security; application and systems support; operating system migration; virtualization; server backup; testing; and deployment. The candidate is responsible for designing, organizing, modifying, and supporting the Corporate Enterprise Infrastructure. Must be able to work in a demanding, 7x24, business critical IT environment. This position requires on call support.
If you have the following qualifications

In depth technical knowledge in Microsoft Windows Server Operating Systems and Active Directory
In depth skills in administering Office 365 with a focus in Sharepoint and associated security
Proven administration of AD, DNS, DHCP and Group Policy in a compliance environment.
Strength in EMC VNX SAN administration.
3 + years of experience with Systems Center Configuration Management (SCCM).
3+ years PowerShell scripting.
1+ years' experience with Microsoft Azure.
Knowledge of MS Teams is a plus.
Citrix XenApp environment experience is a plus.
Enterprise server and endpoint administration including antivirus, patch management.
Supplemental and escalation support for the desktop support team.
BS degree in CS, or other equivalent degree or experience.
and skills
Strong customer service focus and excellent interpersonal skills
Tech-savvy to readily learn and adopt new technology, anticipates the impact of emerging technologies
Able to deploy resources effectively and efficiently and apply knowledge of internal structures, processes and culture to resourcing efforts
Able to take on new opportunities and tough challenges with a sense of urgency, high energy and enthusiasm and displays a can-do attitude in good and bad times
we would definitely like to have a chat.

We can offer

A very motivating salary;
Extensive private medical insurance (not a discount subscription to a particular clinic);
Sport benefits;
Additional paid vacation days for previous seniority and also for seniority in Ixxus;
Work on exciting and varied projects, with the latest technologies;
Lots of professional challenges in a friendly and informal environment.

Let's talk about it!
Applying to our opened position, you agree that we will process your personal data, stated in your resume, for HIRING Purposes according to the new General Data Protection Rules and Regulation.