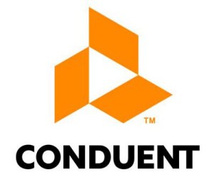 WFM Adherence Clerk - Bacau
Company Overview

Xerox (NYSE: XRX) is a global business services, technology and document management company helping organizations transform the way they manage their business processes and information. Headquartered in Norwalk, Conn., we have more thanXerox employees and do business in more than 180 countries. Together, we provide business process services, printing equipment, hardware and software technology for managing information -- from data to documents. In Romania, Xerox operates through 3 sites in Iasi, 2 in Bucharest, 1 in Oradea and 1 in Bacau.

Learn more at |

Join us on Facebook |

The position:

The WFM Adherence Clerk (or WFM Attendance Clerk) is the local onsite representative of the Work Force Management team for the operation.

Purpose of the position:

Optimize schedule adherence, attainment and conformance.

Key tasks / result areas:

Minimize following by managing agents behavior and attitude to schedule
- Call-outs
- Tardy
- No Shows
- Adherence

Job requirements:

Good communition skills
Experience with and/or knowledge about customer care departments and processes is a plus
Punctual and accurate work methods.
Customer orientated and self-assured communication and way of working
Ability to explain and communicate decisions and strategy
Pro-active
Medium written and verbal communication skills in English


We are looking to fill this position as soon as possible. Please apply only in the nature specified. We thank everyone for applying, however only successful candidates will be contacted for an interview. You can apply online through BestJobs or send your application in English directly to with the title "WFM Adherence Clerk" application.