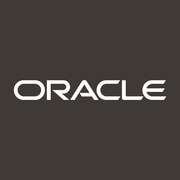 Web Commerce Support Engineer (Oracle Commerce)
Karrierestufe
Einsteiger (0-2 Jahre), Mittlere Stufe (2-5 Jahre), Höhere Stufe (5-10 Jahre)
Oracle Commerce – comprising Oracle ATG and Oracle Endeca technologies – is now the fastest growing web commerce solution. Oracle Commerce is a comprehensive technology platform to process, store, manage, search and analyze structured and unstructured information – enabling businesses to make stronger and more profitable decisions. The combination of Oracle ATG Commerce with Endeca enhances cross-channel commerce, merchandising, and online customer experiences.



The Oracle Commerce Product Support team provides excellent career opportunities through employee development, and hands-on experience by supporting the world-class Oracle Commerce solution and its customers worldwide.

Job Requirements

- Primary job responsibility is to troubleshoot and resolve technical issues in Oracle Commerce products (ATG Web Commerce or Endeca Guided Search).
- Strong technical background in core technologies (see below).
- Strong customer focus; able to interact directly and frequently with global customers on the phone and through written communication.
- Process oriented; ability to learn internal support processes, evaluate and provide feedback on them to management.
- Good software troubleshooting skills.
- Ability to work independently.
- Manage high severity, escalated, complex, mission critical customer issues within contractual guidelines.
- Ability to multi-task in stressful, deadline-driven situations.
- Occasional 24x7 weekend shifts required (emergency tickets only).
- Engage with Development, Product Management, Service Delivery, Critical Accounts, and Support teams for other Oracle products to help customers meet their deadlines.
- Manage cross-functional issues (collaborations, product defects, etc.) while remaining accountable for customer expectations.
- Proactively identify customer needs and engage internal resources to ensure customer success.
- Create presentations on technical topics for peers. Create and edit technical documents for peers and customers (MOS Knowledge Articles).


Education & Experience:

* Bachelor's degree is a must. Masters degree or equivalent work experience Skills- General e-Commerce concepts including personalization, shopping carts, customer service, content creation and management.
- Programming skills in any of Java, C# or C++, J2EE applications (Java EE concepts and constructs including Servlets and JSPs).
- Good understanding of enterprise software production systems - Working knowledge of relational databases: MySQL, Oracle DB, MS SQL Server
- Understanding of SQL statements and how they are executed in the RDBMS. Ability to read and decipher software logs and traces files, as well as the ability to act upon the finding to determine a problem resolution.
- General knowledge of UNIX and Windows operating systems at the admin/install/troubleshooting level.
- Previous experience with Oracle Endeca Guided Search and/or Oracle ATG Web Commerce is considered a plus


Professional Skills:

- Self Development: Ability & initiative to learn new products & technology quickly- Communication: Excellent communication (written and oral) skills; describe complex technical ideas and concepts effectively; synthesize concepts and present step-by-step instructions to customers; provide general advice when specific steps are not available or Influencing & Negotiating: discuss and arrive at a mutually acceptable solution; convince others to take appropriate action.
- Customer Focus: Focus on satisfying the technical and business needs of Customers; understand the impact of customers' technical and business requirements
.- Quality: Adhere to internal processes and tools to meet Service Level Agreements; generate new ideas for continuous improvement.
- Working Globally: Adhere to global work processes, including occasional 24x7 weekend shifts; collaborate and communicate with customers and team members from diverse cultural backgrounds.
- Problem Solving: analyze causes, identify alternatives, and recommend the best solution to customers; synthesize complex sets of documentation and knowledge-articles; read and interpret log files and source code; reproduce issues in house and accurately report defects to product development.