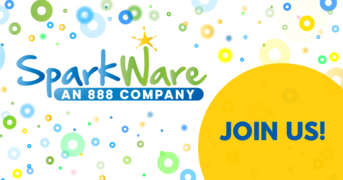 Technical Product Owner
Karrierestufe
Mittlere Stufe (2-5 Jahre), Höhere Stufe (5-10 Jahre)
Gesprochene Sprachen
Englisch
A. Role description:
We are seeking for a motivated and experienced , to be a member of the scrum team, representing the product manager and other business stakeholders in a 20 years global matrix organisation focused on innovation.
The technical product owner will take the lead in translating the business needs into solutions and features, prioritize and communicate them to the team and ensure that team fully understands the project scope, objectives and requirements.
The we are seeking should have a strong business understanding, solid analytical and problem-solving skills for innovating upon International award-winning online entertainment products.
B. Responsibilities:
Work closely with Product Management and with Architect teams, receive requirements from them and translates them into technical solutions and user stories for the scrum team.
Build, priorities and manage the team's backlog and iterations, based on business value as defined by the product manager, time estimations and dependencies.
Capture non-functional requirements including performance, scalability, privacy, security and incorporate them in the solution design, infrastructure and architecture.
Ensuring the team's backlog is visible, transparent and clear to everyone involved.
Represent the product manager and ensure the team is building the product according to needs and requirements.
Coordinate dependencies with other product owners/other relevant stakeholders involved and communicate the project status.
Participate in team's agile ceremonies.
Accessible to team members for explanation and clarification of requirements, solutions, product goals, priorities and constraints.
C. Requirements:
Work experience as a or similar role in technical hands-on product management/system analysis.
Strong analytical and problem-solving skills.
Strong facilitation and collaboration techniques.
Excellent communication and strong interpersonal skills.
Ability to present technical complex ideas, simply.
BSc in Computer Science, Engineering or equivalent studies.