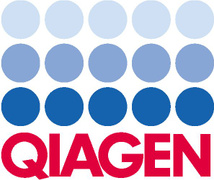 Variant Scientist
Karrierestufe
Mittlere Stufe (2-5 Jahre), Höhere Stufe (5-10 Jahre)
Gesprochene Sprachen
Englisch
Brutto-Gehalt pro Monat
100 - 5000 €
Opportunity to contribute to the improvement of human health through a better understanding of the impact of specific genetic variants on patients and their families. Work with a team of scientists using variant interpretation to bring the benefits of genetic testing to thousands of families.
QIAGEN is the leading global provider of Sample to Insight solutions to transform biological materials into valuable molecular insights. With a strong focus on our customers, QIAGEN Bioinformatics is a recognized leader in biologist friendly analysis and interpretation solutions helping thousands of researchers and clinicians at hundreds of leading pharmaceutical, biotechnology, academic, diagnostic and clinical institutions worldwide to better understand the complex biological systems foundational to human health and disease.
DESCRIPTION
Analysis of the pathogenicity of genetic variants in humans
Classification of hereditary variants in accordance with the ACMG guidelines
Identification and review of scientific literature regarding the significance of variants
QUALIFICATIONS
MS or PhD in genetics or related-field, human genetics preferred
Outstanding attention to detail, excellent communication and writing skills
Experience critically reading the scientific literature
Available full-time with ability to succeed in a fast-paced, deadline-driven environment
Have a computer with high-speed internet access
YOUR BENEFITS
You will work in a high-professional environment, where we value respect and responsibility.
We offer a competitive compensation package and other rewards.
We work together to build our own, amazing products. Join us and be part of this incredible experience!
---
Noi (2)izualizati (40)espinsi (0)nterviu (0)ctiveazaugestiiodificaterge