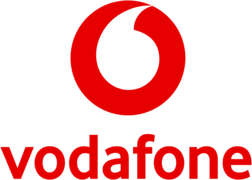 Transformation Change Communications Manager
As the world's leading Telecommunications Company, we're proud to help millions of people in every corner of the globe connect, whether through texting, talking, working, swapping pictures, watching movies...

Vodafone Shared Services empowers its people to create value for Vodafone by providing the expertise and insight to drive business transformation, deliver high quality and efficient operations, and enable Vodafone to operate with speed, simplicity and trust.

We invite you to join us and start building a career with us!

Role purpose:
• Support the central TCC stream lead and the local market project teams in implementing a consistent change management, communication, training and transformation strategy across the business in all impacted functions as per decided implementation methodology and agreed project plans;
• Decide the Transformation, Change Management, Communication and Training Strategy together with the Central TCC Lead and the local markets. Build and support the markets in managing the implementation plans accordingly;
• Facilitate the development of a strong change culture in the markets by planning and managing specific stakeholders management actions, to enable the business to move from where they are today to where they need to be once the regulatory requirements have been fully defined and implemented.
• Monitor the implementation of the Transformation, Change Management, Communication and Training Strategy decided for each local market and report back into the S15 programme any significant deviation which might impact the overall S15 programme objectives.

Key Responsibilities:
• Provide and enable best practices and standardisation to support the people readiness framework
• Support, guide and share knowledge to the Local Market when developing and implementing the communication and stakeholder strategy, engaging and communicating regularly with direct and non-direct stakeholders on the delivery of the programme to ensure support at all levels of the organisation
• Make sure all the potential blockers, risks raised at both local market and central team level are managed and addressed in a timely and painless manner;
• Assess and monitor key project dependencies, linkages and risks to ensure the transformation agenda is delivered to scope, time, cost and the required quality criteria
• Act as a key facilitator for change, supporting management through cross functional decisions by communicating changes, assessing local market risks, evaluating potential impacts to programme delivery and recommending resolutions.
• Support the local market project manager in the development of the short, medium and long term cohesive transformation roadmap, including the prioritisation of focus across the business for the roll out of IFRS-15. Makes sure all the processes and flows are discussed, agreed and documented within the local and the central teams members;
• Manage the Communication project plan execution at local and central level, making sure the content is appropriate to the audience, project phase, scope and timeline.
• Ensure the local training needs are captured and addressed in the training plan: the local training resources are covered, the education content is adjusted to local needs, roles, channels, timelines, the transformation documentation is embedded in the training materials as per audience needs.
• Work in partnership with all Finance, Technology, PM teams to make sure the markets are following the Global requirements in terms of methodology, timelines, approach, solution impact.

Requirements:

Core competencies, knowledge and experience:
• The knowledge of methods to enable the business to transform processes, technology and organisational change
• Skills and leadership competencies for people relations, negotiation, decision making, and problem solving including conflict management.
• 3 years+ recent telecoms experience
• Demonstrable experience in leading complex change programmes in multi-cultural project implementations covering multiple locations
• Abilities to deal within a multicultural environment
• Strong presentation, communication skills and decision making skills with the ability to balance conflicting needs
• Stakeholder management and ability to influence senior stakeholders
• Exceptional communication skills including coordination skills, good personal presentation, oral and written communication skills
• Excellent active listening skills and the ability to influence others and move toward a common vision or goal
• Ability to clearly articulate messages to a variety of audiences
• Willingness to travel to Central team and local market locations (up to 75%)

Must have technical / professional qualifications:
• Excellent use of specific tools – Power Point, Work, Excel, Sharepoint
• Specific Change Management certification, Aris and Hub experience will be a plus

What we offer:
• Private medical and dental care insurance;
• Life insurance;
• Dedicated employee phone subscription;
• Special discounts for gyms and retailers;
• Project specific training;
• A youthful and multicultural working environment with dedicated professionals and great
development opportunities.


Don't miss this unique opportunity to enjoy a high challenging profile role, to progress in your career and to develop experience within a world leading and multinational organization.

Vodafone Shared Services Center is part of a Global Services Center and will cater for Vodafone operations in different countries, as well as for the Vodafone Group. Our success comes from the outstanding people that make it happen for our customers every day!

We're at our best when you're at yours!

Vodafone
Power to you


***NOTE: We thank all those who apply; however, only those selected for further consideration in the selection process will be contacted.

Due to current immigration restrictions, we are welcoming applications from the persons who have the legal right to work in Romania.