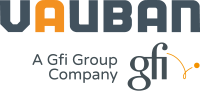 Technical Consultant – Document Management
Karrierestufe
Höhere Stufe (5-10 Jahre), Mittlere Stufe (2-5 Jahre), Führungskraft (>10 Jahre)
Gesprochene Sprachen
Englisch, Französisch
About Vauban
Vauban is a great independent Romanian Group with more than 11 years of sustainable and healthy growth. We do focus on innovation, learning, entrepreneurship and capacity to find new solutions. The company figures are +450 consultants, having locations in Romaniain Bucuresti, Constanta, Cluj, Pitesti and France.
Our teams daily deliver Technology Services as consultancy (missions at clients' premises), and also from our delivery center (integration & application development in digital and BI, Software as a Service management, Production, security and infrastructure).
Vauban is also the Romanian partner with Top premium software editors, leader in data governance and security, being responsible to integrate the solutions and to ensure local support.
Requirements
University graduate in computer science or engineering
Around 3 – 5 years experience working with OpenText solutions or similar Document Management / Business Process Management solutions : Documentum, Content Server Platform, Extended ECM Platform 16 ( SAP, Success Factors, Oracle Business Suite, SaleForce, SharePoint, Office 356), Infofusion
Good understanding of the information system of the company (network, system, infrastructure)
Good communication in French & English
Opening towards the technologies ( J2EE, .NET, Javascript )
Responsabilities
ECM integration
Installation when dealing with complex hardware or software
Ensuring the performance of new applications and acting as an interface between development and integration teams and end users.
Providing technical support to development teams, to support specific developments
Management of interactions between business processes.
Benefits
Interesting salary conditions
Undetermined period of contract
Medical insurance
Official training and certifications
English, French, soft skills training
Lunch tickets
Yearly professional evaluation
Professional and friendly working environment
By joining Vauban, You will be a member of a Romanian and international team, expert and complementary, which allows you to evolve in your career and succeed your projects.