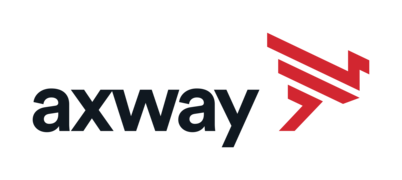 Technical support engineer with French
Karrierestufe
Mittlere Stufe (2-5 Jahre), Höhere Stufe (5-10 Jahre)
Gesprochene Sprachen
Englisch, Französisch
Axway (NYSE Euronext: ), a market leader in governing the flow of data, is a global software company with more thanpublic- and private-sector customers in 100 countries. For more than a decade, Axway has empowered leading organizations around the world with proven solutions that help manage business-critical interactions through the exchange of data flowing across the enterprise, among B2B communities, cloud and mobile devices. Our award-winning solutions span business-to-business integration, managed file transfer, API and identity management, and email security– offered on premise and in the Cloud with professional and managed services. Axway is registered in France with headquarters in the United States and offices in 18 countries, visit .
Project description

When using our Product Support, our customers get in contact with Support Engineers who are knowledgeable, highly-skilled and can assist in quickly identifying and resolving issues. They understand the organizational data flows and know how to ensure a continuous flow throughout the infrastructure and trading ecosystem. Axway Product Support helps reduce downtime, increase operational efficiency, lower overall product lifecycle costs, improve application availability and promote product utilization. Our support isfollow-the-sun access), provided in all three regions (APAC, Americas and Europe, including headquarters) and available regardless of issue severity.

This is why we are searching for a responsible, bilingual and customer oriented new colleague who will act as a gateway between our customers and, when issues meet minimal requirements, our escalation team.

Join our mission and help us provide advanced technical support on different operating systems, using your creative mind and our tools.
You will be in charge of, but not limited to:
• Complex troubleshooting/ problem replication/ duplication and diagnostic support;
• Extend your area of support not only to the application but also to the environment, operating system, database and network;
• Get in contact with our customers and supervise multiple issue resolution processes while providing status reports and updates.
• Respond to phone, email and ticket customer issues keeping in mind the target service levels;
• Act as a gateway between the customer and the escalation team when issues meet minimal requirements for the next level of support;
• Always be up-to-date on Axway products and technologies;
• Document all customer contacts and activities in CRM.

Skills/Qualifications

• Excellent verbal and written communication skills in French and English
• Excellent customer service skills
• Effective problem-solving skills
• Ability to work effectively in a dynamic, virtual environment
• Self-starting and self-motivated with a high level of initiative
• High level of ownership and accountability
• Background in Windows and UNIX troubleshooting
• Knowledge of client-server architecture
• Knowledge of Web Applications and Web Servers (Apache Tomcat, Jetty)
• Troubleshooting skills and logical thinking
• Experience in Oracle and MySQL

Career Development

This is what our candidates can expect from us if they choose to join our team:
- Career development: Employee career development is one of Axway's major company values; and we are deeply committed to helping them leverage the promotion and job mobility opportunities that are right for them.
In addition, Axway's global presence creates opportunities for geographical mobility both within Axway subsidiaries.
- An important training plan (technical, product & functional) in order to insure your integration and your performance
- A competitive remuneration package and real benefits
- A future and a potential for growth in an international company
- A very friendly working environment with experienced professionals
- Get challenged with important tasks so they can show their full potential and obtain new skills
- Working time that can be flexible when needed
- More paid vacation
- Working in a dynamic and friendly team with passionate developers
- Using cool technologies like Eclipse RCP, GEF, XML frameworks
- Get real time feedback on your commit from the automated test system
- Learn from senior developers
- Relaxed working environment
- Open office space with various entertainment opportunities – table tennis, drums, sports and more!