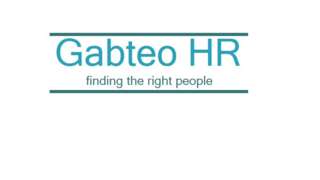 Team Leader with German
Karrierestufe
Mittlere Stufe (2-5 Jahre), Höhere Stufe (5-10 Jahre)
Gesprochene Sprachen
Deutsch, Englisch
* alle Sprachen sind obligatorisch
For our client, a global Business Process Management (BPM) leader, we are looking for a Team Leader (German speaker).
The company delivers an entire spectrum of BPM services in customer interaction services, finance and accounting, human resource, research and analytics, technology solutions and industry-specific processes. More thanemployees serve across 53 delivery centers.
Responsibilities:
You will provide leadership and development to the team by motivating, coaching, mentoring and by following performance management and quality control processes and procedures, with the overall aim of achieving key team targets.
Work with the workforce management team to ensure accurate staffing and scheduling that supports financial objectives and customer expectations;
Motivate, coach and retain staff as well as coordinate reward, bonus, and incentive schemes;
Drive resolution of client complaints and escalations;
Deliver all internal & external management/ customer reports;
Review performance of staff, determine training needs and make employment decisions;
Identify, recommend and support the implementation of various programs and projects for the improvement of customer service processes;
Plan staff recruitment. Oversee recruiting, hiring and training processes.
Driving Operational Excellence
Responsible for achieving team SLA's;
Ensures daily reporting for productivity;
Conducts one on ones on monthly basis, quarterly, midyear and yearly appraisals;
Develops and maintains Incentive program for team members;
Oversees that process equipment and systems operate properly.
Quality Assurance (QA) and Customer Satisfaction
Functions as per QMS procedures;
Performs Quality Control processes in accordance with set guidelines;
Ensures quality targets laid out are met for the processes owned;
Provides feedback to each team member to ensure adherence to quality requirements;
Ensures VOC (Voice of Customer) scores are met or exceeded in their area of competency;
Assesses performance of teams and counsels for performance improvement.
HR Collaboration:
Will work with the Human Resources Department and the Service Delivery Leader on getting the right people with the right skill sets for the job; participate in the selection of and approve agent hiring in conjunction with HR department;
Will involve the Human Resources department on attrition related issues and keep attrition levels.
Training:
Ensures Training Needs Identification is done regularly for all team members in order to address individual development needs to support business goals and minimize staff attrition;
Ensures Training schedules are followed and delivered.
People Management:
Improves/Maintains employee satisfaction and VOE success;
Ensures Reward /Recognition for Top Performers, Significant Contribution;
Motivates and build the skills of the team;
Encourages and drives team activities;
Builds relationship within his team;
Expands team members capability on KPI metrics tracked for performance management;
Conduct or arrange any coaching identified for each team member to achieve and improve individual targets focusing on key drivers supporting revenue.
Requirements:
Relevant industry and organizational leadership experience;
Strong level of German and English;
Good Excel knowledge;
Excellent client relationship management skills including experience working with executive's level;
Demonstrated ability to think critically and analytically;
Proven ability to organize and clearly communicate thoughts and ideas;
Proven ability to lead, coach, motivate and develop staff;
Act as role model for the team members;
Very good interpersonal, motivational and leadership skills;
Service minded, able to take the customer perspective;
Process oriented, organized, structured and detailed;
Able to work in the matrix organization structure;
Ability to manage uncertainty and to work within difficult contexts;
Ability to manage human resources and facilitate team-work.
Benefits:
Bonuses for your results;
Employee referral bonuses;
Medical coverage for you and a dear one;
Meal-tickets, free coffee, pastries and fruits, to keep you energized;
Bookster and Benefits Online for you to enjoy your hobbies;
A great office, a friendly atmosphere in a multi-cultural environment. Teambuilding and Christmas party;
Wide range of development and training options (including soft skills and language courses). Dedicated buddy training.