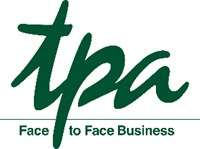 Tax Consultant
Karrierestufe
Mittlere Stufe (2-5 Jahre)
Gesprochene Sprachen
Englisch
At TPA Group, an independent member of Baker Tilly Europe Alliance, you will find that your specialized experience and technical depth will allow you to quickly contribute to on-going engagements while at the same time, have the opportunity to be challenged by new engagements and advance your technical potential. As a member of our team, you will also contribute to some of the most important activities in our firm which include operating and growing the business, serving the client, developing the best people, and shaping our culture.


As Senior Tax Consultant you must demonstrate the ability to understand the underlying principles of profit tax computation have strong accounting knowledge and good understanding of VAT rules. In addition, should demonstrate awareness regarding the necessity to keep up to date with legislative changes and strong research abilities.

Written and verbal communication skills are necessary (in both Romanian and English) also intermediate knowledge of Microsoft Office and excellent collaboration skills. He/she must also demonstrate integrity within a professional environment, the ability to work effectively in a fast paced team environment with all levels of client personnel in various industries, to show initiative and assume full responsibility for quality control and accuracy of client deliverables.

A Bachelor's degree in any economic or legal area is required and minimum 5 years of work experience in tax advisory.

Even more important, the ideal candidate should show enthusiasm and willingness to follow a career path in tax advisory and the ability to fit in and adapt to the team.
Be challenged: An environment for success

We are honored that our employees consistently recognize TPA Group, as a great place to workoth regionally and nationally. Recognition doesn't spring from any one program or practice we offer; rather, it is the result of the things we do every day.

As Senior Tax Consultantou will have the opportunity to interact with our clients and learn from the top professionals within our firm. Your focus will be placed on engagements in all areas of taxation (direct taxes, VAT, transfer pricing, individual taxation, local taxes and international taxes).

Be more: Develop your potential for growth

You will participate in formal training courses and on-the-job training led by managers. The Senior Tax Consultant will gain strong knowledge of the Romanian and EU tax legislation and will be able to use this knowledge in advising clients on various fiscal aspects. You will benefit of continuing professional education (CPE) management and support and an extensive library of online and self-directed learning content.

Our clients depend on us to be their Valued Business Advisors. And, our employees count on us to provide them with resources for professional growth and career advancement.

That is the reason our entire approach revolves around building a plan that suits each individual—based on where you are in your career, where you want to go, and what you need to achieve your goals.
TPA – a great place to work

Success is a matter of setting the right goals. And having the right partner.

TPAs one of the leading tax, accounting and audit services companies in Romania and Central and South Eastern Europe. From our offices in Bucharest and Cluj-Napoca we cover all regions of the country. TPA Romania currently has 8 partners and more than 120 full-time employees providing support to our clients in the fields of Tax Advisory, Accounting, Auditing, Advisory and Legal.

Thanks to our alliance with the Baker Tilly International network, the 11 countries of the independent TPA Group are perfectly connected at global level, and we are able to provide high-quality services in all the main business centers and regions of the world.

Make the most of your knowledge working for an international company that places you center stage in a global business environment. You will discover an exciting working environment that encourages and nurtures your career ambitions while providing you with the independence you need to achieve constant growth.

You will learn that professional achievement is not only a result of hard work and dedication but also means having the right partner to provide you with support and guidance. You will have the opportunity to work for international clients on complex projects that challenge you to improve with each day.

As part of our long-term development strategy, our employees are encouraged to obtain an internationally recognized professional qualification in accounting (UK ACCA) to enhance their understanding of International Financial Reporting Standards and International Standards on Auditing.

TPA has been awarded by ACCA (Association of Chartered Certified Accountants) as "Approved Employer" for Trainee Development status at Gold level and for Professional Development, in recognition of the support provided to ACCA students and affiliates working towards acquiring the ACCA Qualification.

It's an exciting time to join TPA!