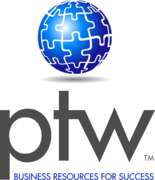 Talent Aquisition Specialist
Pole To Win Romania are looking to add an experienced recruiter to the Talent Acquisition team. Based in our new Anchor Plaza office, this is a great opportunity to join our growing Bucharest team. Pole To Win offers a genuinely relaxed and fun working environment.

Responsibilities:

- Creating and posting of advertising for recruitment purposes.

- Analyzing and screening CVs of potential candidates.

- Cold calling and hunting candidates from job boardscold calls a day)

- Carrying out initial phone interviews, arranging, conduct face to face/Skype interviews with candidates

- Arranging the testing of candidates, overseeing the evaluation process and closing candidates when necessary.

- Keep recruitment database up to date while building a strong pool of candidates.

- Provide excellent candidate and employee support.

- Assisting with other admin duties.

- Flexibility in schedule to accommodate hiring needs

- You may also be required to undertake other duties from time to time as we may reasonably require.

Required Skills

• Previous recruitment experience

• Excellent communication skills and professional telephone manners

• High proficiency in English

• Ability to work under pressure and meet given deadlines

• Understanding of foreign language(s) recruitment preferred


Preferred Skills

• Previous experience as a recruiter with high call-volume is highly preferred


Company details

You are probably curious about who we are!

Launched in Japan in, Pole To Win was the country's first independent test outsourcing company.

With offices in Japan, the UK, USA, China, India, Korea and Singapore, Pole to Win has become a well-known name as an outsourcer, especially in the Video Games industry, offering a range of services, from Quality Assurance, Quality Engineering and Customer Experience to Localization and Talent Acquisition.