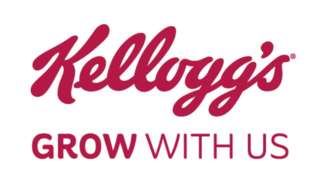 Talent Acquisition Advisor
Karrierestufe
Einsteiger (0-2 Jahre), Mittlere Stufe (2-5 Jahre), Höhere Stufe (5-10 Jahre)
As Talent Acquisition Advisor, you will use your recruiting expertise to discover and connect with people who are passionate about Kellogg and our foods. Your pride in finding talent that's a great fit for our company is going to be a key ingredient to your success. It's all about having an owner's
On our team, we focus on great relationships – both with the business and with candidates – to drive quality and speed in hiring. Our weekly metrics help us track success so you can effectively manage your jobs. And did we mention we have plenty of Pringles as well?
Our company is a place where innovation lives on, where we never stop learning and where we're excited about In, we started an exciting transformation journey towards Global Business Services. GBS is a new global function at Kellogg that is helping to drive growth by simplifying work and innovating processes so that our Kellogg team worldwide can focus on making and selling great HERE'S A TASTE OF WHAT YOU'LL BE DOING
Functional Recruitment Partnership– You'll be the leader for all your open recruitment, specific to the European locatioThat means you'll manage end-to-end lifecycle recruitment in an efficient and engaging manner, in partnership with hiring managers
Talent Advising & Insights– You have the ability to turn data into insights, all the while showcasing your experience to the wider community
Sourcing the Best Talent– It's time to be To find the best talent, you'll be an expert in developing strong talent pipelines for the future and use your innovative techniques too
Collaborative Relationships– To be the best you have to learn from the That's why you'll support our Centre of Excellence (COE) and Global Business Services team to upskill and coach managers on talent acquisition topics
YOUR RECIPE FOR SUCCESS
Required:
Bachelor's Degree in human resources, business administration or related field
Experienced working knowledge of talent acquisition philosophy and principles and specifically around direct sourcing experience
English language proficiency
Flexible, problem solving approach and strong team player
Strong customer focus
Advanced Microsoft Office skills
Bonus Points:
Experience of social media platforms, particularly using LinkedIn Recruiter
Experience at large multi-national consumer packaged goods company
Experience working to service level agreements in a customer driven environment
A strong love of Pringles
WHAT'S NEXT?
It's best to apply today, because job postings can be taken down and we wouldn't want you to miss this opportunity.
THE FINER PRINT
Please note that we will only accept applications that are made to us via our Careers site. I
The Kellogg Company is an Equal Opportunity Employer who strives to provide an inclusive work environment that involves everyone and embraces the diverse talent of its people.