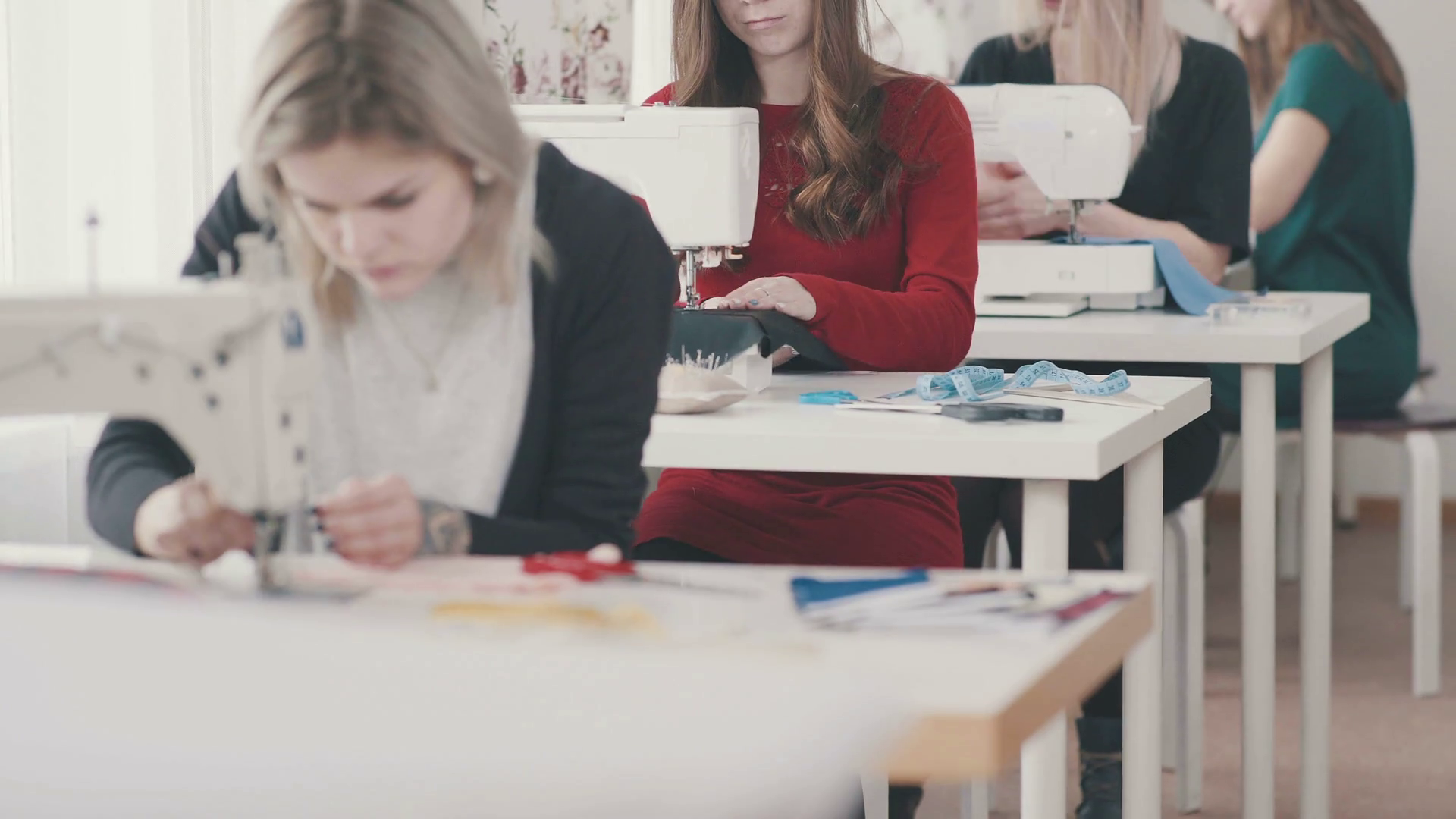 Position: Tailor/Dressmaker (Male/Female)
Main Responsibilities:To alter, repair, design and fit all types of garments to a very high standard at speed, as each tailor is set a daily productivity target. Staff are required to use needle and thread for hand sewing clothing. Normally they will work with an industrial lockstitch sewing machine. Other machinery includes industrial over lockers, blind hemming machines, professional ironing press, button hole machines and boot/leather machines. Staff are in direct contact with the customer and integral to meeting the alterations needs of each client from start to finish.
Sewing Activities
Shortening/Lengthening / Taking in / Letting out of trousers /jeans /skirts /dresses /jackets /coats /tops
Repairs to all types of garments
Adding / Removing zips to all types of garments
Adding / Removing zips to all types of home furnishings
Alterations & repairs to all types of soft furnishing
Leather Work
Bridal Wear Alterations
Evening Wear Alteration
Remodelling/ Restyling of garments
Bespoke Tailoring to formal wear
Hand sewing bead work
Expected Flexibility :Stationery work with requirement to move between stores from time to time. Overtime required from time to time
Place of work:Republic of Ireland
Nett Salary Offered :The minimum wage in Ireland € per hour. On average a starting seamstress will earn €392 gross. Wage after tax & universal social charge approximately €380. The rate of pay is at each owner's discretion but is always aligned with progress and productivity within the company. Employees in ROI do not pay income tax on the first €18,000 euros earned.
Holiday Entitlement:20 Days fully paid holidays pro rata plus 9 public holidays. Total 29 days based on 40 hour working week
Incentive System:Production bonus/Incentive is available. It is calculated at the discretion of the individual store owner
Work Tools offered:Industrial lockstitch sewing machines, over lockers, blind hemming machines, professional ironing presses & haberdashery as required.
Career prospects:Long lasting employment with the opportunity to progress your career to a management position or even become a franchise owner
Form of cooperation with employee:Standard employment contract & handbook
Working days & hours:40 Hours per week. Employees are entitled to daily 2 x 15 min breaks & ½ Hr for lunch (unpaid). There is opportunity to earn extra salary by working overtime, In all Zip Yards overtime is expected when required & paid at a flat rate unless otherwise agreed with the franchise owner.
Employee Description
Education:It would be an advantage if the candidates have been professionally trained in a vocational college for Tailors / Dressmakers, but it is not always necessary if the individual has been working or trained in similar style businesses.
Expected Experience:It is expected that tailors can alter all items of clothing but understand if they are specialist in either tailoring or dressmaking. It is also an advantage if candidates can pin clothes that need to be altered with the customer.
Personality Traits:A friendly and pleasant disposition is a must. A customer focused attitude and the ability to work as part of a team with the ability to take direction from management. Also, a willingness to learn English as they will be dealing with customers
Language Requirements:It would be an advantage if the employee could communicate in English but not essential. It is expected that the candidate makes the appropriate efforts to learn the English language once living in Ireland