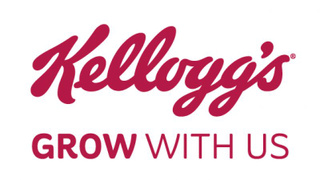 System Support Financial Accountant
Karrierestufe
Einsteiger (0-2 Jahre), Mittlere Stufe (2-5 Jahre)
Gesprochene Sprachen
Englisch
THE SECRET TO OUR SUCCESS - It's no secret… Our talented people put us at the top and their drive and desire keeps us there. Growing and investing in our employees is critical to our ongoing success. As we grow together, we win together. We are looking for highly motivated and talented people who would like to grow with us and make the difference in our busine
Operating in more than 180 countries, across 6 continents, with dedication and passion from each and every one of ouremployees, we are extremely proud of our ever growing portfolio of over 1,600 food products, which include iconic brands such as Pringles, Frosties, Special K and Corn Flakes.
HERE'S A TASTE OF WHAT YOU'LL BE DOING
Performing Master Data Maintenance in SAP and Anaplan/BPC
Cost Centre / GL Account (COA) / Internal Orders / Brands Maintenance and Hierarchies
New user setups in Anaplan only
Providing support to the business for Actual and Budget period close to enable timely reporting of results
Accounting period Maintenance
Data loads SAP to Anaplan to BPC
Running Scripts/Business Rules for data copies and product allocations in Anaplan
Carryout key checks before, during and after the close
Communicating and coordinating effectively with cross functional teams is extremely essential for successful period close
Troubleshooting support of Anaplan to ensure effective financial processes
Acting as lead point of contact for End User Support – Europe Anaplan Admin
Providing Ad-Hoc support for projects, restatements and legal entity changes
YOUR RECIPE FOR SUCCESS
Holder of a degree in Information Technology, Accounting or Finance
A minimum of 1 to 2 years experience in a similar role within a multinational organisation
Aminimum of 1-2 years super-user experience with Anaplan/SAP/BPC
Language Skills: English (Required); Second Language (Preferred)
WHAT'S NEXT
Please note that we will only accept applications that are made to us via our Careers site.
If you experience any difficulty when applying please contact .
Please note that the closing date may be subject to change. We will interview suitable candidates as they apply, so please don't hesitate to take this opportunity to submit your application as soon as possible.
If you would like to be immediately notified of new Kellogg's opportunities, please go to 'Create or access my profile' and complete the information required in the 'Job Alerts' section. You will then receive email alerts as soon as new jobs are advertised.
The Kellogg Company is an Equal Opportunity Employer who strives to provide an inclusive work environment that involves everyone and embraces the diverse talent of its people.