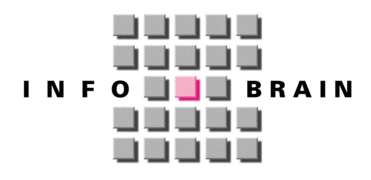 Support Engineer - GSM Consultant
Karrierestufe
Einsteiger (0-2 Jahre), Mittlere Stufe (2-5 Jahre)
Gesprochene Sprachen
Englisch - fortgeschritten
Responsibilities:
As a Support Engineer - GSM Consultant, you cooperate with our highly qualified team, you are responsibly for your area and will support our standard software and individual software uses for our demanding customers, especially out of the Mobilkom/GSM an intensive introduction into our standards, products and our environment you are in the position of working and joining the team.

Requirements:
-University studies completed
-English proficiency
-Knowledge about Windows .
-Experience about database systems is desired, but not a condition
-Experience with Unix, Linux is desired, but not a condition

Benefits:
- Long-term Permanent, full time working contract.
- Modern working environment.
- Opt for INFOBRAIN, a company at the cutting edge of Mobilkom world. A dynamic team of highly skilled staff is waiting for you!

Company description:
INFOBRAIN is the global market leader in software systems for TAP3 and data clearing.
INFOBRAIN solutions are used by more than 60 operators worldwide as well as clearing houses, billing vendors and system integrators.
INFOBRAIN is the provider of the GSM Associations TAP3 Test Toolkit - TTT.
We are offering an extensive set of software solutions for roaming and TAP3 as well as competitive service offerings.