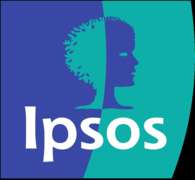 Supply Chain Specialist
Karrierestufe
Einsteiger (0-2 Jahre), Mittlere Stufe (2-5 Jahre)
Gesprochene Sprachen
Englisch
Responsibilities:
STRATEGIC VENDOR MANAGEMENT
Participates in vendors events which focus primarily on future products and services, industry trends, vendor strategic direction and similar topics
Facilitates periodic vendor briefings with internal teams (Sample Supply) to discuss new products and services
Meets regularly with internal staff to keep apprised of strategic direction and how it would be supported by current and future vendor relationships
Develop induction programs and provide training to familiarize new vendors with the company's business processes and quality systems
RELATIONSHIP MANAGEMENT
Manages the vendor on-boarding process. Manages vendor relationship.
Main point of contact for assigned vendors. Facilitates executive meetings/briefings which involve our vendors. Facilitates the resolution of escalated vendor-related issues.
Collaborates with sample supply partners to create clear program goals. Communicates goals internally so staff is aware of expectations and consequences
Assists in establishing SLA and metrics dashboard including quality measurements. Regularly reviews and evaluates SLAs to identify areas of improvement
Acts as a facilitator between internal IIS sample stakeholders and our external sample partners
Collaborates with Global Procurement, Quotation, Production and other internal teams to ensure vendor partners are effectively managed and contracts are fully leveraged
Keeps apprised of projects and initiatives involving all our global vendors
Ensures vendor compliance to agreement terms and conditions, company policies, standards etc.
PROCESS AND PROCEDURES
Takes a leading role in defining the resourcing mix in terms of sample for the existing and future business by centralizing sample needs, analyzing capacities, assessing the potential sources and suggesting the optimum mix of sample for general or specific business programs
Identifies and develops specific programs that provides access to specific targeted populations, manages and monitors their implementation and analyzes the outcoming results
Identifies, tests and analyzes new/innovative sample approaches and sources in conjunction with the existing and future business needs and in collaboration with other internal stakeholders, by means of innovative ways of work, specific tests and proper monitoring of each stakeholder's actions
Contributes to the process of developing, documenting, implementing and improving sample supply chain management process (selection of new suppliers, suppliers' evaluation, work-flow with vendors – other IIS departments, invoicing, training etc.)
Reviews industry best practices and selects/implements those that would apply
Manages vendor score-carding and monitoring of stakeholder satisfaction
Maintains vendors information and contact list
REPORTING VENDOR PERFORMANCE
Is responsible for the individual performance objectives assigned by direct manager and related to vendors management performance
Collaborates closely with Quotation/ Production/ Sampling teams to gather feedback on overall sample needs and vendors performance and acts together with the vendors to best meet IIS business needs
Measures the quality and timeliness of delivery, as well as understanding core operations management variables and calculations, working closely with other team members as well as other IIS teams to ensure the vendors are effectively delivering services.
Assists in the development of internal monthly reports.
Plans and conducts formal quarterly performance reviews with each account or more frequently if needed

Requirements:
Must have graduated from an university with a bachelor's degree in Information Technology, Business Management, Marketing, Sociology, Computer Science or a related field
Have 4+ years experience working in market research or operations (including collaboration with vendors); has previous experience in working with various types of internal and external vendors and a strong understanding of project management methodologies
Possesses excellent organizational skills and ability to work independently
Highly motivated with a positive 'can do' attitude when working individually as well as part of a team
Ability to build and maintain effective working relationships with all levels of staff and management
Strong technical/functional understanding of the IIS business processes. Functional understanding of the specific IIS proprietary business platforms is considered a plus.
Proficient interpretation, analytical and negotiation skills.
Detail and process orientated, ability to deal with several priorities simultaneously and maintain a flexible approach
Reading comprehension to understand technical and legal materials.