Supplier Quality Engineer - Manufacturing TSR
Karrierestufe
Mittlere Stufe (2-5 Jahre)
Gesprochene Sprachen
Englisch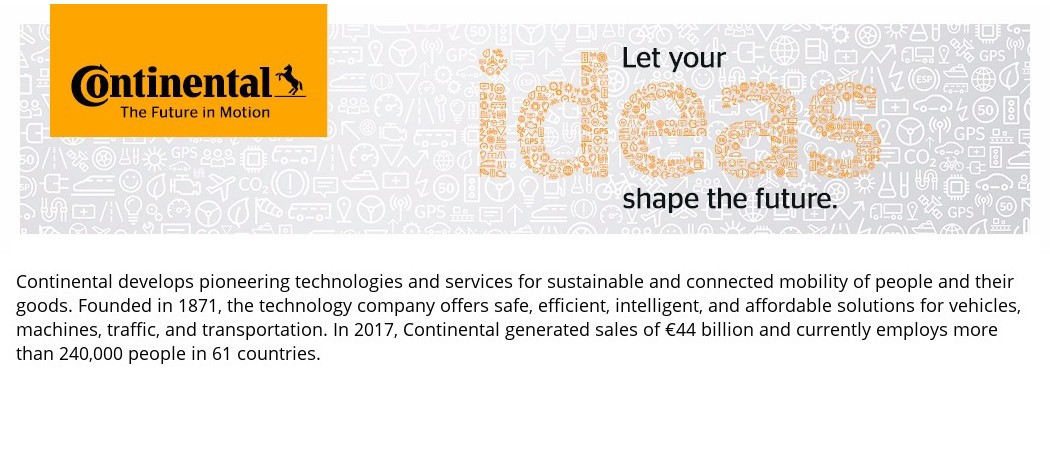 Supplier Quality Engineer - Manufacturing TSR
Job description:
* Participation in the cross-functional supplier selection and sourcing process;
* Mechanical suppliers tracking and evaluation;
* Mechanical technical process understanding;
* Definition of corrective Actions and Monitoring of Effectiveness;
* Supplier Quality Performance Rating (strategic & operational), Tracking and Reporting;
* Support the continuous improvement process of all supplier quality related processes, guidelines and tools by internal audits, on site assessments, benchmarking and best practice sharing programs;
* Problem solving;
* Frequently used tools: MS Office, SAP, Continental Internal Tools (NPP, PCN Tool, APQP, etc.).
A mentor will support you to stepwise take over own responsibility after an initial training phase which will familiarize you with our products, tools, processes and organization.
Job requirements:
* English - advanced;
* Automotive Quality Standards knowledge - advanced;
* Manufacturing process knowledge - advanced;
* Negotiation knowledge – advanced;
* Quality tools and methods (SPC, MSA, 8D, Reliability, DOE, FMEA, FTA, etc.) – advanced.
Benefits:
* Integration Program in a professional, young & dynamic team;
* Competitive Salaries (based on performance) & Benefits;
* Health & Wellness (Private Health and Dental Insurance, Sport activities etc.);
* Professional Development Opportunities (in Technical and Managerial Area);
* Stability;
* International Work Environment & Traveling Opportunities;
* Relocation Package for non-Timisoara Residents.
Ready to drive with Continental? Take the first step and fill in the online application.