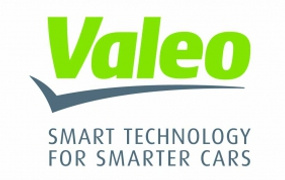 Supplier Quality Assurance Engineer - Timisoara
Karrierestufe
Mittlere Stufe (2-5 Jahre), Höhere Stufe (5-10 Jahre)
Gesprochene Sprachen
Englisch
Requirements:
Experience in quality (preferably in the automotive industry);

Knowledge of quality tools (SPC, FMEA, Control Plan, FTA PDCA, 8D);

Organizing skills;

Dynamism and flexibility (ability to develop new projects);

English language advanced;

A proactive approach to problem resolution;

Ability to manage competing priorities effectively in pressure situations;

Ability to travel to suppliers up to 50% working time.
Responsibilities:
Provide to PG or RO Sourcing Committee -conducting Supplier selection for projects- recommendation on the Supplier capability proposed for sourcing inherent to the commodity he or she is responsible for in his or her region of operation;

Respect strictly the SQM (Supplier Quality Manual) and validate the deliverables;

Raise to Project Quality and Project Purchasing and Commodity Purchaser - all technical issues encountered by the suppliers requiring a modification of the drawing, specification or VRF;

Suppliers meetings when supplier improvement is required;
Benefits:
Competitive financial package: salary, meal tickets and gift vouchers, the 13th salary, different bonuses and sport allowance (7card);

Private medical insurance;

Training opportunities and career development plan;

Internal and international mobility;

Foreign languages' courses paid by the company, according to the needs of the job;

Extra vacation days according to the work experience;

Canteen in the location and meal discounts;

Bookster - virtual modern library access in our location;

Free transportation from and to Timisoara.
Please note that only eligible candidates will be contacted!
Online-Interview
What is your experience in developing projects at suppliers?
What is your English level? (on a scale from 1 to, where 1 is the lowest and 5 is the highest)