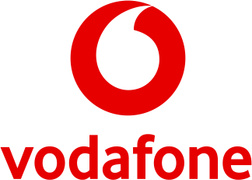 Storage Administration Specialist
Part of Vodafone Group, Vodafone Shared Services Romania is a center of excellence offering Technology, Customer Service, Fraud and Security Services to Vodafone clients from several markets around the world.
We've opened for business in Romania in 2014 and we have ambitious plans for growth. We have reached 800 colleagues and counting.
Vodafone Shared Services Romania is a welcoming place for everyone as we pride ourselves with offering genuine Global Experience.

Your day to day:

Provide and operate IT data storage infrastructure services for various platforms, applications and customers. Constantly monitor and stabilize production infrastructure and deliver cost efficient services at highest quality.
• Operate, maintain and provide administration of all storage devices and related IT infrastructure components;
• Good knowledge about data storage hardware and software components;
• Skilled in Block Storage/IP Storage/Data Protection storage management technologies;
• Good understanding of hardware and software interfaces;
• Professionally competent to share knowledge and develop the team's expertise;
• Working for international customers in cross-cultural teams is substantial in infrastructure services;
• Proactive involvement in technical activities while ensuring proper planning/documentation and successful execution.

With these activities you will have a great impact on our business:

• Maintain SAN/NAS/data protection storage environments that support Vodafone's key business applications as customer care, billing, e-commerce and SAP;
• Manage incident and problem resolution in time to fulfil the SLA and report feedback to the storage line managers; perform trouble shooting and problem investigation analysis leading to fault resolution. Identify root cause and provide customer feedback through appropriate channels; prepare, implement and document change management records;
• Assure 24hx7 support through planning of proper on-call duty and using external vendor involvement as required;
• Prepare and document operational standards, changes and environment; provide continous feedback about process flow improvement; provide support to other team members during tasks planning/execution;
• Create scripts as required in order to automate work routines.

With these skills you are a great candidate:

• IT systems administration experience >3 years;
• To be able to operate and maintain the administration of storage devices, and related IT infrastructure components;
• Excellent knowledge about implemented hardware and software solutions;
• Team player, able to share knowledge inside team; results oriented; customer focused;
• Working for international customers in cross-cultural teams is substantial in infrastructure services;
• Very good knowledge on storage platforms including EMC Symmetrix, VNX block/file and Clariion, NetApp, EMC Celerra, Centera, HDS VSP,USP-V AMS, EMC DataDomain, BMC Control-M, Vmware;
• Very good knowledge on Cisco SAN MDS and Brocade SAN administration;
• Storage management applications: EMC Unisphere, Symcli, NetApp Oncommand Suite, EMC Control Center;
• Unix administration, Windows administration, Unix shell scripting;
• ITIL knowledge;
• High understanding of security principles and SOX regulations.

Sounds like the perfect job? We've got even more to offer:

• Work from Home – You can get to work remotely from anywhere you choose!
• Medical and dental services
• Life insurance
• Dedicated employee phone subscription
• Special discounts for gyms and retailers
• Annual Company Bonus
• Ongoing Education – we continuously invest in you to ensure you have everything needed to excel on the job and enhance your skills
• You get to work with tried and trusted web-technology
• Getting in on the ground floor of an technology changing company
• Flexible Vacation – Take time off when you need it, we trust you


We're at our best when you're at yours
Vodafone
Power to you

***NOTE:
We thank all those who apply; however, only those selected for further consideration in the selection process will be contacted.
We are welcoming all applications from the persons who have the legal right to work in Romania.