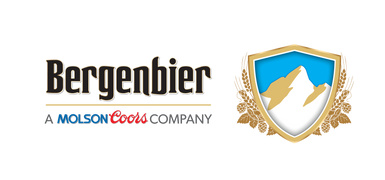 Sr. Talent Resource Consultant
Karrierestufe
Mittlere Stufe (2-5 Jahre), Höhere Stufe (5-10 Jahre)
Gesprochene Sprachen
Englisch
We win through great people, working together to become First Choice for Consumers and Customers.
Our purpose at Molson Coors is to delight the world's beer drinkers. We are Talent Brewers - we believe in our brands and our people, we believe that a truly inspiring and diverse place to work is a must. So if you get fired up about making a real difference as part of a winning team like we do, then we want to hear from you.
Main responsibilities:
Executes the talent acquisition strategy and approach for Molson Coors Global Business Shared Services Center in Romania with a high level of independence
Manages talent resource pipelines and sourcing to provide a steady supply of top tier talent to the organization
Drives diversity through planned and strategic pipeline, sourcing, organization relationships, prospecting, sourcing and relationship management.
Improves accuracy and time to fill rates while consistently delivering diverse talent to the enterprise
Connects business and talent trends to sourcing and recruiting needs and proactively manages them
Work with HRBP lead to develop and manage effective talent acquisition programs, processes and solutions for the organization
Work with BU HRBPs team to evaluate effectiveness of talent acquisition solutions and continuous improvement
Work directly with hiring manager and/or HRBP to determine and execute individual search and recruiting strategy
Required capabilities:
Embodies a client service mindset, operates as a value added business partner with a solutions orientation
Thought leadership, credibility to influence and manage relationships
Objectivity, resilience and flexibility to manage recruitment projects in an changing environment
Strong projects and vendor management skills
Capability to analyze information requests and determining trends
Ability to exercise independent judgment and execute effectively in a matrix environment
Prior experience:
5+ years of progressive HR leadership experience
Prior experience in talent acquisition with a strong preference for Share Services roles
Undergraduate degree in HR, business or related curriculum, graduate degree preferred
Language proficiency in Romanian and English
What's in it for You?
Great beer, brands and teams around the globe to work with every day.
A dynamic and fast moving international company that loves to win.
Super-interesting work that is complex, challenging and fun all at the same time.
Opportunity for career growth and development along with competitive benefits.
Apply to the position! A Career in Beer is cool – we hope to hear from you.