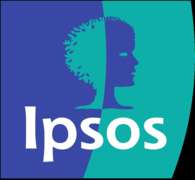 SQL Data Analyst
Karrierestufe
Mittlere Stufe (2-5 Jahre), Einsteiger (0-2 Jahre)
Gesprochene Sprachen
Englisch
Ipsos Interactive Services is hiring a Data Analyst in the Products & Platforms department, RAES (Respondent Access and Engagement).
Requirements:
University degree (Computer Science, Mathematics, Statistics, Management, Marketing);

1+ years experience in data analysis and reporting using SQL and MySQL (queries, cleaning, maintenance, update, monitoring)
Good Excel knowledge (text functions, logical, lookup and reference,ate and time, formating, statistical, pivot tables)

Good command of English language (comprehension, written and speech).
You should be organized and responsible, pay attention to details, and have a logical thinking. We value initiatives, and the ability to work in a team.
We are looking for an individual with strong data and analytical skills to work closely with our Global RAES Product and Platforms and IT Dev teams to help investigate and understand how respondents use our applications, how our products and our business perform. This position is open in the team in charge of administrating Ipsos's global database of respondents from all over the world, who are registered to take part in market research surveys.
Responsibilities:
Database management (cleaning, maintaining, update);
Ensure the consistency of the information in the database;
Understand, investigate and solve problems that occur in database maintenance processes;
Monitor respondents 'behavior;
Run reports and analysis on different items;
Make simple queries in the database;
Build specs for internal applications.
Ipsos is an Equal Opportunity ;We thank all applicants; however only those short-listed for an interview will be contacted.