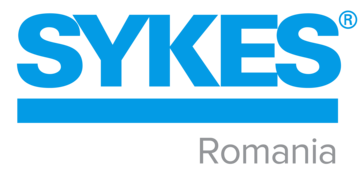 Specialist Informații Clienți - Limba Germană
Karrierestufe
Einsteiger (0-2 Jahre), Mittlere Stufe (2-5 Jahre)
Gesprochene Sprachen
Deutsch
SYKES te angajează pentru a fi noul Specialist Informații Clienți.
Postul presupune oferirea de suport informațional pentru clienții noștri prin intermediul mai multor canale: telefonic, e-mail, chat.

Experiența de muncă anterioară într-un domeniu similar nu este un criteriu!
- Job-ul va incepe cu o perioadă de training tehnic (remunerat)

Cautam candidați cu următorul profil profesional:
- bune cunoștințe de operare MS Office
- excelente abilități de comunicare
- abilități de rezolvare de probleme
- un nivel mediu sau avansat de limba Germană
Persoanele pentru postul de Customer Support Representative au urmatoarele responsabilități profesionale:
- oferă sprijin informațional și tehnic consumatorilor finali ai clientului nostru, prin intermediul telefonului şi prin e-mail;
- identifică situațiile care trebuie transferate către un alt departament;
- introduce informațiile necesare in sistemul de CRM local;

Ce oferim:
- oportunitatea de a lucra intr-un mediu dinamic, intr-o echipă talentată si ambițioasă;
- oportunități de instruire profesională, de dezvoltare in carieră;
- provocări profesionale;
- pachet de beneficii atractiv;

Alătură-te echipei noastre si bucură-te de:
Program flexibil de, 6 sau 8 ore
Mediu de muncă tânăr, prietenos și dinamic
Expunere la un mediu multicultural si multilingv (oferim suport in 20+ limbi)
Oportunități de dezvoltare profesională și promovare
Training profesional -> tehnologii moderne si managementul relațiilor cu clienții
Coaching
Te așteptăm în locațiie noastre din Brasov, Cluj-Napoca si Sibiu!
Descrierea companiei
SYKES is a global leader in providing customer contact management solutions/customer engagement solutions and services in the business process outsourcing (BPO) arena.

SYKES provides an array of sophisticated customer contact management solutions to Fortune 1000 companies around the world, primarily in the communications, financial services, healthcare, technology and transportation and leisure industries.

SYKES specializes in providing flexible, high quality customer support outsourcing solutions with an emphasis on inbound technical support and customer service. Headquartered in Tampa, Florida, with customer contact management centers throughout the world, SYKES provides its services through multiple communication channels encompassing phone, e-mail, web, chat and social media.

Utilizing its integrated onshore/offshore global delivery model, along with virtual at-home agents, SYKES serves its clients through two geographic operating segments: the Americas (United States, Canada, Latin America, India and the Asia Pacific region) and EMEA (Europe, Middle East and Africa).

SYKES also provides various enterprise support services in the Americas and fulfillment services in EMEA, which include multi-lingual sales order processing, payment processing, inventory control, product delivery and product returns handling.

Sykes Romania has offices in Cluj Napoca, Oradea, Brasov and Sibiu.


Online-Interview
Care este nivelul de cunoastere a limbilor straine cunoscute ?