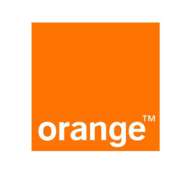 Sourcing Business Analyst [with French]
Karrierestufe
Mittlere Stufe (2-5 Jahre)
Gesprochene Sprachen
Französisch - fortgeschritten
If you are interested in working in a fast-paced environment and eager to embrace new challenges, then this is the job for you! We are currently looking for new colleagues for our Sourcing Business Solutions team. As a Business Analyst your contribution is needed on the design and testing of the reporting solution, on managing data collection activities and relationship with partners, managing and coordinating data cleansing and data validation, identifying change management issues. You will be required to ensure communication during project to the stake holders, and to the end users, ensure the support to end users (level 1 and 2), the relationship with countries and corporate teams and the deployment in countries.
What we bring:
Trainings to grow your skills
Agile environment in which we welcome changes and adapt to any situation
Friendly atmosphere

Great benefits
What you bring:
Fluency in French and English
Knowledge and experience in procurement processes
Knowledge on BI environment, Qlik technology
Ability to develop simple SQL requests
Experience in communicating with customers and responding to their needs
Ability to train others, give clear instructions

Concern for Accuracy
Thank you for applying!