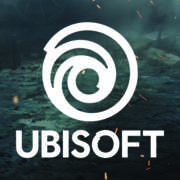 Senior Software Tester
Karrierestufe
Mittlere Stufe (2-5 Jahre), Höhere Stufe (5-10 Jahre)
Gesprochene Sprachen
Englisch
The IT Department of UBISOFT is looking for a Senior Software Tester who will be involved in various project assignments within the Group, ranging from internal projects with corporate clients, to external web needs.
he test typologies you will cover include but are not limited to: integration testing, functional testing, end-to-end testing, and regression testing.
You will be working in a fast paced international environment and gain invaluable knowledge and expertise along the way!
Your tasks
Evaluate and test new or modified products and applications, to verify that they function according to user requirements and to established guidelines.
Review requirements and develop test cases based on those requirements; Create, update and execute test plans and test cases.
Work proactively in coordination with the development team for the troubleshooting and resolving of issues in a timely manner.
Present ideas on system improvements based on hands on experience.
Thoroughly report test results and manage follow up including fix verification, updating bug tracking database etc.
Contribute to the design, documentation, implementation and maintenance of test environments and test systems and processes.
Contribute to the project hand-over to the support and operations teams.
Your profile
Technical skills:
University graduate - University degree in a relevant field (. Automation and Computer science, Electronics and telecommunication, Informatics);
Practical experience of at least 3 years in testing
Good knowledge of the English language, both orally and written. French is a plus
Good understanding of the product development process
Knowledge and experience of QA methodologies (Agile - SCRUM)
Experience with testing and bug reporting tools (JIRA, TestRail)
Knowledge of webtesting, functionality, usability testing is a plus.
Technical writing experience (test plans, work procedures, user guides etc.)
General knowledge in the area of web applications development practices
Experience with APIs testing
Knowledge of SQL queries is a plus
Knowledge of Mongo simple queries is a plus
Experience with logs (search, sort, filter, identify) is a plus
Experience with Selenium/Telerik Test Studio or any othersoftware-testing framework tool (for web app)
Knowledge of SoapUI, JMeter, phpMyAdmin (or similar), ongoVUE (or similar), Jenkins tools is a plus
Experience with E-Commerce applications is a plus
Knowledge of HTML, CSS, JS, PHP is a plus
Soft-skills:
Good communication and presentation skills (verbal and written); Ability to work well with people from different disciplines with varying degrees of technical experience
Persuasive and able to stand by own ideas
Able to prioritize tickets based on the business needs
Analysis and synthesis abilities
Attention to details, persistence, "test to break" attitude
Troubleshooting and problem-solving skills
Good organizational skills and able to manage multiple projects simultaneously;able to multitask and meet deadlines in a fast-paced environment
Autonomy, ability to work with minimal guidance
Open to changes and self-improvement
Creativity, initiative, curiosity.
We offer
We have salaries to motivate you, bonuses for your performances, medical services to keep you safe and sound, meal tickets to use them wherever you want and free access to relaxing and fitness room.
But most of all, we guarantee you'll enjoy our atmosphere and working environment.