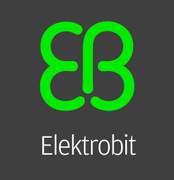 Software Engineer, Elektrobit Automotive Romania
Karrierestufe
Mittlere Stufe (2-5 Jahre), Höhere Stufe (5-10 Jahre), Einsteiger (0-2 Jahre)
Gesprochene Sprachen
Englisch
We're always on the lookout for keen, creative embedded Software Developers, Software Engineers, Test Engineers and Project Managers (embedded C, Java, C++, Scripting languages) who enjoy working in a team at our locations in Brasov and Timisoara.

Elektrobit Automotive (EB) represents one of the most important suppliers of embedded software solutions for the automotive industry. In addition to the development of innovative products, it also specializes in services and consulting for the automotive industry, supplying implementations of serial software solutions for a broad range of Infotainment, Navigation, Human Machine Interface, Connected Car and Driver Assistance Systems, Autonomous Driving, AUTOSAR, FlexRay and Ethernet.
EB continues to invest in feature integration and development tools so that the in-vehicle devices get to market more quickly and ship in volume sooner:


Job description:

EB is looking for Software Engineers for the further development and maintenance of EB software products.
• Analysis of system requirements, architecture and interfaces
• Development and maintenance of the EB software
• Conception and design of EB software solutions
• Documentation of the Software
• Definition and implementation of automatic tests


Know-how areas:

• Experienced with software programming with one of the following programming languages: C++, Java, embedded C, Scripting languages, Linux programming
• Experienced with software specifications and documentation
• Desirable but not required:
- Knowledge of software development processes and version management (SVN or Git)
- Experienced with UML-based software design


Essential requirements:
• University degree in Computer Science, Informatics, Mathematics, Electronics, Telecommunication or similar
• Good knowledge of English, both written and spoken
• Autonomous and self-reliant way of working
• You are communicative and a strong team player
• Innovation skills and fascination for automotive technologies
• Interest in new technologies

Do you want to be part of our EB team?

We offer:

• Career opportunities corresponding to your professional success
• The possibility to develop advanced technology and to transform it into enriching end user experiences
• An international and multicultural working environment in a prestigious company
• A motivating and engaging work environment
• Being part of a young, dynamic and motivated team
• Trainings organized in our locations in Germany to familiarize you with EB software products and tools
• We offer our employees the opportunity to take advantage of further education, through our own academy or external trainings, that help our employees to find the right Work-Life-Balance for themselves
• Flexible work time
• Premium insurance to medical services
• 13th salary and loyalty bonus
• EB Way of working and Way of life

Elektrobit Automotive is working today on the car of tomorrow. Be part of our exceptional company.

If you are interested in this job, please apply directly here!