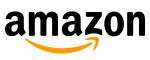 Software Development Engineer
Karrierestufe
Mittlere Stufe (2-5 Jahre), Höhere Stufe (5-10 Jahre)
Gesprochene Sprachen
Englisch
The Consumer Cloud Security (C2S) group is responsible for the protection of customer and corporate data. We are connected to all parts of Amazon's business and it's massive, worldwide service-oriented architecture. We are looking for Software Development Engineers to lead the technical vision and architecture for a new mission critical system to preserve and improve the trusted experience for Amazon customers. This is a greenfield initiative with plenty of opportunity to innovate and deliver.
You will collaborate with the leadership team to drive key engineering and business decisions that will influence the Amazon customer experience. You will contribute to all parts of the software development and deployment lifecycle, including design, implementation, documentation, testing and our systems are foundational to the Amazon ecosystem, you will also have the opportunity to learn about various Amazon business including the Amazon e-Commerce websites, Prime, Alexa and AWS.
Successful candidates for this position will have strong software engineering fundamentals (data structures, object-oriented design and algorithms) and a good grasp of distributed systems concepts and design. They must possess strong verbal and written communication skills, be self-driven and deliver high quality results in a fast-paced environment.
Basic Qualifications
Bachelor's Degree in Computer Science or related degree or equivalent experience.
3+ years of professional software development experience
Strong architectural and system design skills in Java, C#, or other high-scale programming language.
Preferred Qualifications
Master's Degree in computer science or related field
Familiarity with cloud computing concepts and experience working in cloud platforms such as AWS
Experience with security and compliance systems
Experience in development of distributed/scalable systems and high-volume transaction applications that have been successfully delivered to customers