Software Developer-Powertrain Engine Systems Iasi
Karrierestufe
Mittlere Stufe (2-5 Jahre)
Gesprochene Sprachen
Englisch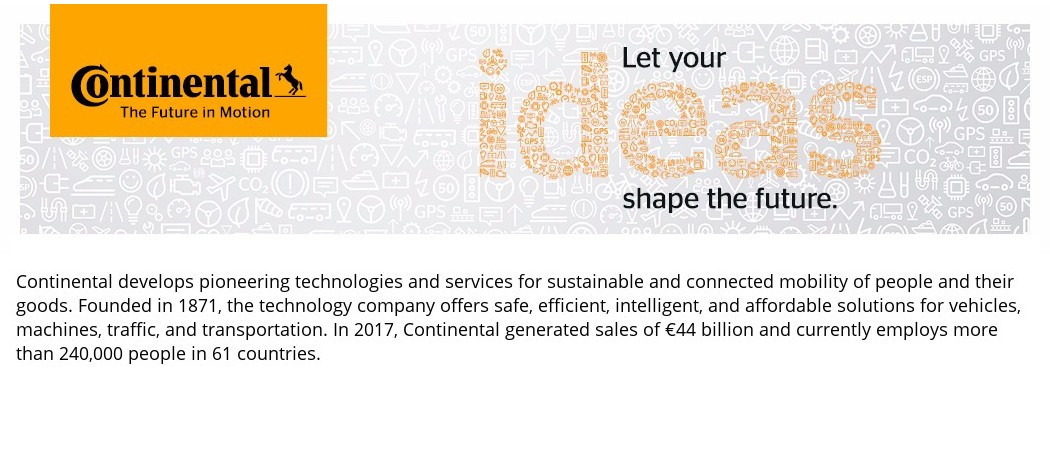 Job Description:
More power, less fuel consumption: the Engine Systems Business Unit provides innovative engine management systems and fuel components for a cleaner environment. The ES product portfolio contains innovative systems and components for diesel and gasoline injection, controller solutions for commercial vehicles, turbocharger and exhaust gas aftertreatment technologies. Our innovative system solutions are making gasoline & diesel engines more reliable, powerful and efficient. We are pursuing several strategies in parallel and are in an excellent position to meet our customers' demands with our innovative port injection, solenoid and piezo direct injection systems.
As a member of our ES software development team you will participate in the implementation of the software that is flashed on the Engine Control Unit. The Engine Control Unit together with the software developed by us ensures a more affordable mobility and a cleaner environment.
As a Software Developer you will:
- analyze and understand customer requirements
- generate software solutions
- code, then test on PC and on the microcontroller target system
- deliver the solution to the project for integration
- develop your technical skills
- deal with the latest automotive technologies and products that haven't been released on the market yet
- work on worldwide projects with colleagues that have different cultural backgrounds
A mentor will support you to stepwise take over own responsibility after an initial training phase which will familiarize you with our products, tools, processes and organization.
Job Requirements:
- University Degree in a relevant field (Computer Science, Electronics and Telecommunication, Informatics etc.)
- Good programming skills in C embedded
- Microcontrollers knowledge is a plus
- Embedded systems knowledge and experience in the automotive industry is a plus
- Fluency in English
- Soft skills: result orientation, good communication skills, ability to analyze and organize, team player
What we offer:
- Integration Program in a Professional, Young & Dynamic Team
- Competitive Salaries & Benefits
- Professional Development Opportunities
- Health & Wellness
- Stability
- International Work Environment & Traveling Opportunities
- Relocation Package for non-Iasi Residents
Let your ideas shape the future. Take the first step and fill in the online application.