Software Developer - Manufacturing TSR
Karrierestufe
Mittlere Stufe (2-5 Jahre)
Gesprochene Sprachen
Englisch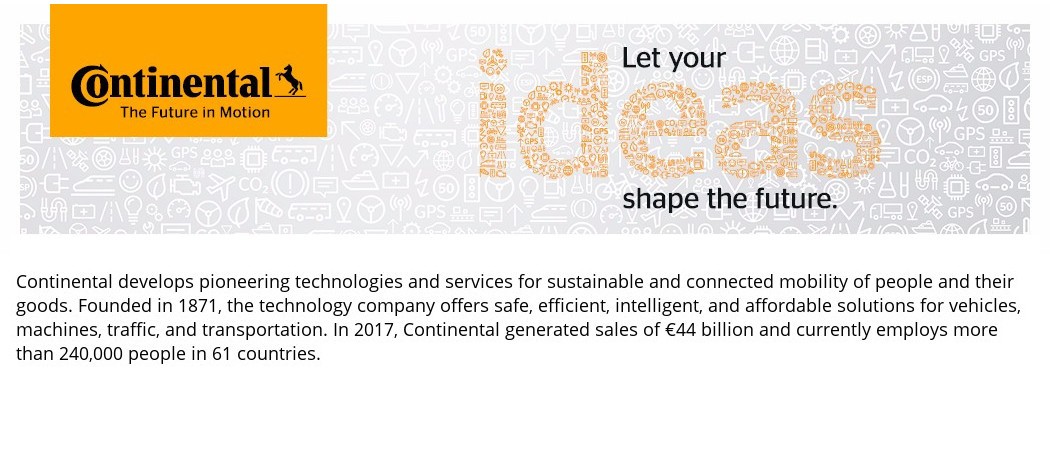 Software Developer - Manufacturing TSR
Job Description
- Development of Software Tools which will be used in Production environment using a wide range of Programming;
- Implementation of traceability system used in production and additional Software tools;
- Responsible to maintain SW in order to reach the quality targets in his processes according to released procedures;
- Work together with the Industrial Engineering team in order to assure the development and continuous improvement of production Software tools;
- Keeps contact with internal SW developers in order to ensure the best functionality and high availability of the software after any update;
- Implements locally the global/central CEP standards;
- Support the implementation of new products;

- A mentor will support you to stepwise take over own responsibility after an initial training phase which will familiarize you with our products, tools, processes and organization;
- Offering training and consulting to future integrators or developers upon request; he is validating these changes when requested.
Job Requirements
Required Programming knowledge :
- OOP
- Visual C++
- C#
- WPF
-
- SQL and good know how about Data Bases.

Tools environment:
-Microsoft Visual Studio
- Microsoft SQL
- ORACLE DB
What we offer
- Integration Program in a professional, young & dynamic team;
- Competitive Salaries (based on performance) & Benefits;
- Health & Wellness (Private Health and Dental Insurance, Sport activities etc.);
- Professional Development Opportunities (in Technical and Managerial Area);
- Stability;
- International Work Environment & Traveling Opportunities;
- Relocation Package for non-Timisoara Residents
Ready to drive with Continental? Take the first step and fill in the online application.