Software Developer for Powertrain HEV (Iasi)
Karrierestufe
Mittlere Stufe (2-5 Jahre)
Gesprochene Sprachen
Englisch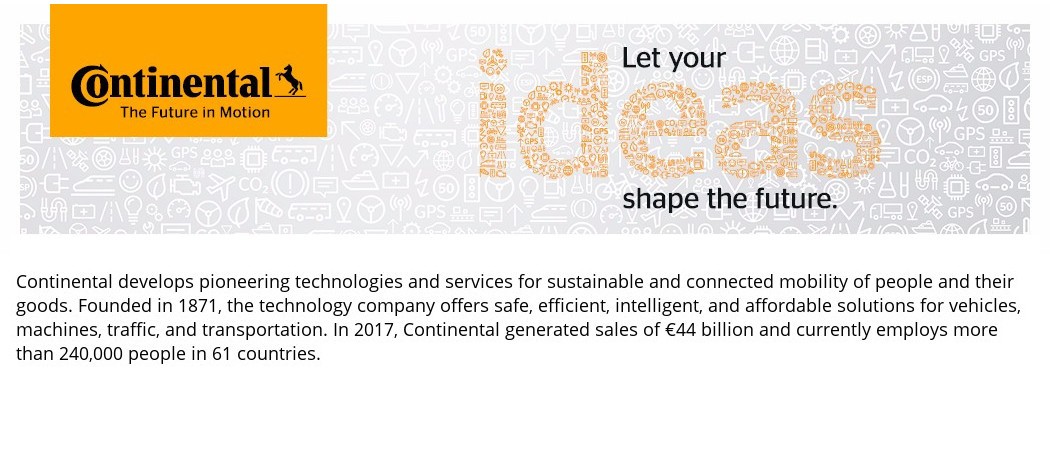 Software Developer for Powertrain HEV (Iasi)
Job Description:

The Hybrid Electric Vehicle (HEV) represents the "greenest", most economically feasible option of personal transportation currently available on the market. It combines an internal combustion engine and an electric motor, providing high fuel economy, improved drivability and reduced emissions. The hybrid electrical vehicles are becoming more and more attractive also because the advancement of new battery technology that have higher power and energy

As a member of our HEV software development team, you will be involved in building the future of those new innovative products, that not only make driving more affordable and environmentally sound, but also work towards our department vision: zero-emission

In HEV Iasi location, software developers are passionate about automotive and they will help to improve your knowledge on: microcontroller drivers, communication services (CAN/LIN/SPI), Voltage Stabilization System, safety management functions (SMF), high level interface (HLI), software for hardware test and base development software for current and cell supervision

You will work within an agile team being able to chose from the dynamic tasks in all above areas from a hybrid electrical vehicle, or to specialize in a certain field of activity

As a Software Developer in our group, you will:

develop embedded software in interdisciplinary project teams at international level;
follow company standards applicable in all SW development phases;
regularly report the status of development to your direct manager;
collaborate within our international development teams and synchronize with our internal customers.

A mentor will support you to stepwise take over your own responsibility after an initial training phase which will familiarize you with our products, tools, processes and organization.
Job Requirements:

University degree in a relevant field (. Computer Knowledge of electronics and microcontrollers
Knowledge of real time systems (operating systems, science, Electronics and Telecommunicatio
Programming skills in ANSI C
tasks)
Mathlab Simulink is a real advantage
Good level of English
What we offer
Benefits:

Integration Program in a Professional, Young & Dynamic Team
Competitive Salaries & Benefits
Professional Development Opportunities
Health & Wellness
Let your ideas shape the future. Take the first step and fill in the online application.