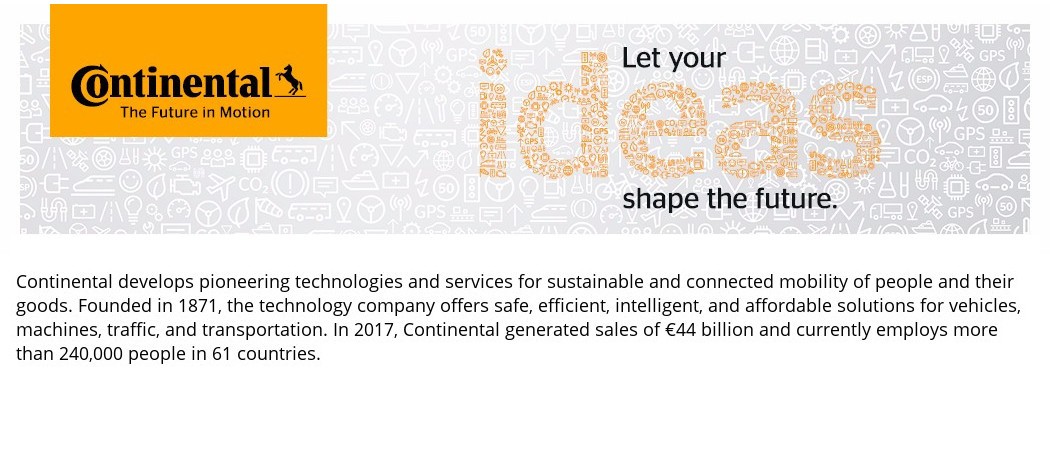 Job Description
We develop products for Advanced Driver Assistance Systems, an emerging and innovative field in the automotive business.
In one of the groups, by using video, radar and infrared sensors, our end products are "looking" around the vehicle, and take actions like making the driver aware of dangers, brake the car or even steer it out of the harm's way. The final goal of this kind of systems is to help protect the lives of passengers and pedestrians alike. When put together, the products developed by us (like Traffic Jam Assist, Automated Parking, Turn Assist, etc.) are contributing to the creation of the automated driving (self-driving) car.

In the second group, we are developing the high performance ECU and the needed software framework that would make possible running the high resource consuming software functions that allow the partial or fully automated driving.

As Software Developer in any of the groups, you'll have an impact in the creation of the future automated driving car.

As Software Developer, you should be able to:
• analyze and understand customer requirements;
• generate software solutions;
• code and then test the code
• deliver the solution to the project for integration
All the actions above would be done according to the processes and methods of the automotive industry.
Job Requirements
The development tools might be different in different team and projects. If you are skilled in any of ANSI C, Matlab/Simulink, Embedded Programming, Autosar, Python, you should apply.


A mentor will support you to stepwise take over own responsibility after an initial training phase which will familiarize you with our products, tools, processes and organization.

Qualifications
• University Degree (. Computer Science, Electronics, Informatics, Physics, Mathematics...)
• Working knowledge regarding one or more of the following: ANSI C, Matlab/Simulink, Embedded Programming & Electronics understanding, Autosar, Python
• Fluency in English
• Soft skills: result orientation, good communication skills, ability to analyze and organize, team player
What we offer
• Competitive Salaries (based on performance) & Benefits;
• Health & Wellness (Life Assurance, Private Health and Dental Insurance, Sport activities etc.);
• Integration Program in a professional, young & dynamic team;
• A mentor for the integration period
• Professional Development Opportunities (in Technical and Managerial Area);
• Stability;
• International Work Environment & Traveling Opportunities;
• Relocation Package for non-Iasi Residents.
Let your ideas shape the future. Take the first step and fill in the online application.