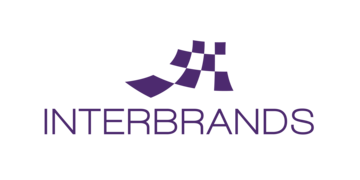 SOFTWARE DEVELOPER
Karrierestufe
Mittlere Stufe (2-5 Jahre), Einsteiger (0-2 Jahre), Höhere Stufe (5-10 Jahre), Führungskraft (>10 Jahre)
Interbrands is searching for an experienced IT professional, with expertise in solution design, software development, business process analysis:

Technical Knowledge:
2+ years experience working with SQL and PL/SQL
Exposure to Oracle APEX, Qlikview, Visual Basic or Visual FoxPro would be a plus
Exposure to FMCG business processes would be a plus
Skills:
Ability to plan and complete the deadlines;
Analytical thinking;
Teamplayer;
Sense of urgency;
Main responsabilities:
To perform maintenance and develop new features on existing applications;
To design and implement new applications with a view to enhancing business performance and satisfying user requests;
To proactively identify and implement improvement opportunities of existing systems.

Who We Are?

Established in 1993 as part of Sarkis Group International, Interbrands Marketing & Distribution is today one of the most important companies in the distribution and marketing of FMCG in Romania, and our goal is to remain at the forefront of the supply chain solutions, providing value and quality to our customers nationwide.

Numbers speak for themselves:

-we are handling around 8% of the fast moving consumer goods in Romania;
-we deliver to more thanstores weekly, all over the country;
-we have over 1950 employees, 22 distribution partnerships, 3 logistic centers and a fleet of 1470 vehicles.

Interbrands' decision to "go online" and consolidate e-commerce as part of its development strategy came naturally, in line with current market trends and consumer behaviors which depicted an important category of customers seeking an alternative to the standard shopping experience, which implies time wasted in traffic and in queues at the cash registers. Interbrands secured this alternative in, with its two e-commerce websites and .

What We Do?

Interbrands offers integrated services for fully managing the supply chain, covering the entire area of specific activities, from import to logistics, marketing, distribution, product development, merchandising, cash-collection.

The company covers the entire country, through 75 active offices (including the Head-office in Bucharest) and 3 distribution centers. Following a go-to-market efficiency pattern, Interbrands operates on the following platform:

- 1 logistic platform and distribution center (Bucharest – P3 Cefin Logistic Park in Chiajna) + 2 distribution centers (Bacau and Timisoara);
- 23 multi-functional branches (cigarette warehouse/cross-docking distribution platform/sales office);
- 51 sales offices;
- headquarter - in Bucharest.