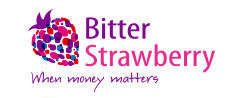 Social media specialist
The job:

Bitterstrawberry is searching for a person that would manage all the Social Accounts of the websites of the company. She/he will work in a strong team, for one of the big players in the international advertising and affiliate market.

The person will be responsible for:

- Managing the social networks we own: Twitter, Facebook, Instagram, Tumblr;
- Do daily and continuous updates;
- Analyzing the kind of traffic the accounts are receiving and adjust it to be more productive;
- Defining strategies to get the best results possible;
- Collaborating with the other teams in order to agree on the social media content

The ideal candidate should:

- Be proactive
- Be fluent in English
- Be an excellent team player
- Have previous experience in managing social media accounts


What we offer:

• Flexible working hours;
• Competitive salary package, according to knowledge and experience;
• Opportunity to work with cutting edge technologies as a member of a highly skilled team;
• Company sponsored events: trainings, conferences, team buildings, parties and other benefits;
• Modern and fun working environment;
• Relaxation area with pool tables, ping pong tables, darts, foosball

Company:

BitterStrawberry is focused on optimizing and maximizing the mobile traffic efficiency. We integrate the best-performing affiliate campaigns with publishers who have large volumes of traffic which is not optimized. We need a motivated and creative new team member, so if you are interested, please apply at .
Thank you!