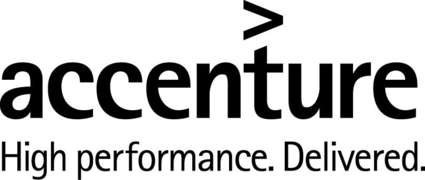 Service &Tech Officer with Spanish/Italian/French
Karrierestufe
Einsteiger (0-2 Jahre)
Gesprochene Sprachen
Englisch, Französisch, Italienisch, Spanisch
In order toAPPLYfor this role, pleaseuse Accenture platform.
No other applications will be considered.

If you have a natural passion for gadgets and society,
If you are open to variety,
If you have some analytical know-how,
You are the perfect one, here and now!
The Language skills are also a must,
Being a professional and being focused.
You'll have trainings on your activity,
So, it's nice to bring your productivity.
If you say yes to these below,
Then it's a yes from us as well:
Fluent in Spanish/Italian/French
Medium level of English
Willingness to work on ashifting scheduleas needed(10:00 – 19:00, 16:00 – 1:00)
Excellent verbal and written communication
Ability to multi task and navigate through multiple systems
Key responsibilities:
Provide world class customer service to both new and existing client's customers;
Provide technical support to customers and engineers;
Continual learning of client's products as they grow and change;
Complete diagnostics to identify and resolve customer and engineer faults;
Use a variety of systems to manage customer journey and experience;
View customer complaints as a priority and see through to a resolution rapidly.
In terms ofbenefitsyou must know
We thought a lot about yourgrowth:
Professional growth opportunities that recognize individual contributions and performance;
Friendly work environment, being surrounded by professional colleagues;
An experienced Career Counselor to guide you and check on your progress;
Extensive training through a variety of methods – online, classroom, etc;
A flexible approach that allows an appropriate work/life balance, where fun outings, sports activities and volunteering initiatives are part of our regular day-to-day life.
Attractive and thorough benefits package including: coverage of public transportation, private medical services, private pension, life insurance, gym subscription or medical services for a member of the family, meal vouchers for each working day, interactive library subscription.
Online-Interview
Please rate your Spanish/Italian/French skills, on a scale from 0 to 3 where 0= N/A; 1=Basic; 2= Conversational; 3= Fluent.
What are your salary expectations for this position?
Do you have availability to work in shifts? (10:00 - 19:00 ; 16:00 - 1:00). The timeline could vary based on client needs; it is an aspect to be confirmed during the recruitment process.