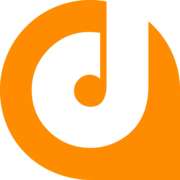 SEO Link Building & Outreach Specialist
Karrierestufe
Einsteiger (0-2 Jahre), Mittlere Stufe (2-5 Jahre), Höhere Stufe (5-10 Jahre), Führungskraft (>10 Jahre)
Gesprochene Sprachen
Englisch - fortgeschritten, Rumänisch - fortgeschritten
* alle Sprachen sind obligatorisch
MUST HAVE PASSION FOR ONLINE! PASSION IN EVERYTHING YOU DO!

This is an opportunity to join a high-performing team in a dynamic and exponentially growing company.

About DontPayFull project ( DontPayFull dot com / DontPayFull dot co dot uk )
DontPayFull is a leading start-up that provides savings technology for consumers in order to improve and sustain the quality of life.
By working with merchants and scouring the web we're able to provide users a true one-stop shop for savings.

Job description:
We are seeking SEO Link Building & Outreach Specialist to help us build awareness and backlinks profitably and safely.
If you don't know what link building is, that's okay. We will give you the tools to learn the ins and outs. We do, however, need someone who isn't afraid to talk to people, knows how to network, can sell sand in a desert, and most importantly: isn't afraid of rejection. You will be rejected more often than not.

- SEO is all about getting web pages to deserve to rank on the first page of search engine results. Search engines rank these based on the quality and quantity of other websites that are linking to them. We need someone who can get out there and get these links.

- We need a go-getter link builder who isn't afraid to get their hands dirty promoting content to get people talking about it and linking to it. This job is not for the shy or those who need every minute of their day laid out for them. We're looking for an Internet-savvy creative with the outreach capacity of an experienced salesman.

- You will be contacting website owners, bloggers, social media folks, posting on message boards, writing blog comments, doing lots of Google searches, etc. You will likely fail 80% of the time, but we need someone who isn't discouraged by this and keeps searching, keeps digging, to build the best links possible.

You will be responsible for:
- Driving strategy to acquire backlinks that positively impact organic rankings
- Working with internal team and outside vendors to execute on that strategy
- Management of outside service providers and technologies to assist in campaigns
- Using advanced search techniques in Google to identify potential link opportunities
- Qualifying websites for quality link potential
- Reaching out to bloggers and other online personalities via email, twitter, blog comments, Facebook and on the phone
- Regularly analyze backlink profile (identification of link SPAM issues) and submit disavow reports via Google Webmaster tools to ensure healthy links and backlink profile
- There's a lot more we could say, but that's basically the job

The ideal candidate:
- Effective communication skills including solid understanding of English grammar and professional writing ability
- Internet savvy a must (know a lot about being on the internet or doing things with the internet)
- Internet friendly creative that can interact within multiple online communities and build relationships with ease
- Strong analytical skills and ability to understand, report and act on data
- Innovative, inquisitive and effective problem solver
- Proficient in conducting research online
- Self-motivated and enjoys working in a fast-paced and results driven environment

Represent a plus:
- Some experience in SEO/marketing/sales or related field
- Has experience with creative backlink campaigns
- Understands how to research backlink strategies, craft and execute successful programs
- An undergraduate degree in communication, marketing, journalism, advertising or related field is preferred

Some of the tools we use or you will have access to:
- Google Analytics
- Google Webmaster Tools
- SEOmoz - Open Site Explorer
- Majestic Seo
- Ahrefs
- SemRush
- MonitorBacklinks
- BuzzSumo
- Buzzstream
- Screaming Frog
+ much more :-)

Why Work with Us:
- We build a great and complex product that millions of people will use and appreciate everyday
- Join a team where you can grow and expand your professional experience
- A place where you can express your opinions and improve your knowledge base daily
- We trust our team members to work independently with minimal direction and supervision. You can define your role.
- If you come across a problem that you can't fix, you will never be expected to solve it alone.
- Central location
- Start-up culture
- Working with awesome technologies
- Great & casual working environment
- Friendly Atmosphere - Meet creative people with passion
- Friday lunch (weekly) - Experience new cuisines - it's on us!
- Competitive compensation
- Free coffee & tea all day
- Sense of ownership
- We grow big - Grow with us - let's make history!

You can send your CV to: join at dontpayfull dot com.

We are looking forward to hearing from you!
Online-Interview
Which of the responsibilities do you find most challenging?
Why would you like to team up with us?
What SEO Tools do you use?