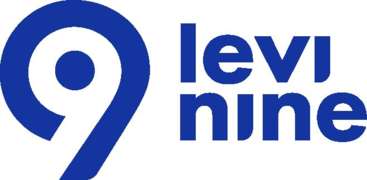 Senior Test Developer
Karrierestufe
Höhere Stufe (5-10 Jahre)
Gesprochene Sprachen
Englisch - fortgeschritten
Ich rekrutiere umzugsbereite Kandidaten
Ja
Join our Test Development Team Levi9 Iasi
At Levi Nine we are passionate about what we do. We love our work and together in a team, we are smarter and stronger.
We work in a dynamic and challenging environment with talented and forward-thinking people who are part of creative and innovative teams. We are looking for super skilled and experienced team players who make change happen. Are you one of these players? Join the magic number!.
WHY YOU'LL BE A GOOD FIT?
Professional with an IT degree and at least 4 years of testing experience;
Good knowledge of testing methodologies, design, and implementation;
Good understanding of client-server and web architectures and of software development principles;
Extensive knowledge of designing and developing test cases for complex systems;
Hands-on experience with automated testing tools (. Selenium/Protractor/Cypress, Postman/JMeter or related);
Experience with "bug tracking" tools (TFS), test case management tools;
Experience working with databases (create and use SQL queries);
Familiar with Agile methods and Scrum;
Fluent English;
Personality compatible with ours: proactive, result driven, creative and open person with strong client orientation.
THE ROLE INVOLVES
Driving testing effort from planning and organization to execution and delivery;
Translating functional or technical requirements to test scripts and test scenarios;
Designing and developing reliable, scalable, and maintainable test automation to validate complex features;
Applying test methodology, processes, procedures, standards, and tools used by the team;
Executing different test types (functional test, load test, stress test, regression test, security test);
Monitoring test execution progress and providing metrics and reports to the team;
Assisting developers in re-creating defects as needed.
BENEFITS THAT YOU CAN ENJOY:
An excellent and highly stimulating working environment;
Dynamic and multicultural teams;
Career growth through Personal Development Plans, training, education and certifications;
Great colleagues and an open and inspiring place to work.
AND MORE:
Access to an innovation lab where you can unchain your creativity;
Access to private medical insurance to take care of your health;
You also can enjoy a good book with our buddy Bookster;
And have some fun in our games room and in our gym.