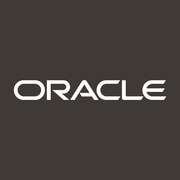 Senior System Engineer -SOA ACS
Karrierestufe
Mittlere Stufe (2-5 Jahre), Höhere Stufe (5-10 Jahre)
Gesprochene Sprachen
Englisch
SENIOR ENGINEER EXPERIENCED ON SOA / BPM / Governance / IA
ACS (Advanced Customer Support Services) is looking for Engineers skilled and with real experience on Fusion Middleware technology, mainly on SOA and related products and architectures. hese engineers will join thenbsp;Fusion Middleware Expertise Center, a team which centrally delivers proactive and reactive services for any country across the globe.
Advanced Customer Support Services (ACS) is an organization providing tailored mission critical support services for the full Oracle Product Stack. Advanced Customer Support Services understands the customers' needs and helps them to increase availability, improve performance, mitigate risk and save cost.
ACS Engineers have the mission to
develop and manage the technical relationship with a designated account(s) in order to maximize the value of Advanced Customer Services to the customer,
to develop and maintain trusted relationships with the other Oracle contacts within designated account(s) and relevant third parties,
to act as the technical primary point of contact for Oracle Support and
to safeguard customer satisfaction, and renewal, through quality delivery and value-add.
RESPONSIBILITIES:
Delivering high quality technical results to ACS Customers;
Ensuring adherence to internal methodology, tools and quality standards;
Identifying required/recommended actions on Customer systems as main output of service delivery, based on own knowledge and experience;
Understanding customer requirements and based on own skills and experience, being able to design the proper architecture using the most appropriate products and design a technical plan to integrate them and implement the technical solution.
Analyzing, troubleshooting and solving whenever feasible, the issues the customer may face using Oracle products.
Escalating at the right time customer issues to Technical Account Manager where relevant;
Active participation on Services development;
Active collaboration with other engineers in the team or in other teams, to share knowledge, experiences and others, which can benefit ACS Business results.
SKILLS&EXPERIENCE:
We are looking for people experienced in installation and configuration in highly available environments, patching, administration and monitoring, troubleshooting, and also in the design of SOA and BPM based solutions which cover requirements transmitted by a customer. About products where candidates must demonstrate knowledge, below you have the list
Oracle Service Bus (OSB)
B2B
Adapters
Business Rules
BPEL; CEP; Web Services Manager
Business Process Management Suite (BPM Process Composer; Process Spaces; Workspace)
BAM
Related Products

WebLogic Server
Coherence
WebTier Oracle HTTP Server, Oracle WebCache)
REQUIREMENTS:
University Degree;
Fluent English (French; Spanish and German will be also valued)
Availability to travel and work onsite at customers
Availability to work 24x7
PROFESSIONAL COMPETENCIES
Core

Change Agility
Collaboration
Communicating for Impact
Competitive Edge
Inspirational Leadership
Mastering Complexity
Performance Drive & Execution

Functional Support

Resource Utilization& Development
Technical Problem Recognition & Resolution