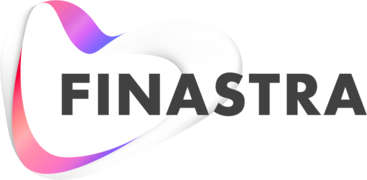 Senior system engineer
Karrierestufe
Mittlere Stufe (2-5 Jahre), Höhere Stufe (5-10 Jahre)
Gesprochene Sprachen
Englisch
Brutto-Gehalt pro Monat in Euro
1359 €
ho are we?
Formed in 2017 by the combination of Misys and D+H, we provide the broadest portfolio of financial services software in the world today—spanning retail banking, transaction banking, lending, capital markets and treasury.
Our solutions enable customers to deploy mission critical technology on premises or in the cloud. With our scale and geographical reach we drive valued solutions and opportunity for customers regardless of size or geography. Through our open, secure, and reliable solutions, we empower customers to accelerate growth, optimize cost, mitigate risk and continually evolve to meet their changing needs.
Why work for Finastra?
At Finastra we are changing the world of financial services. We unlock the potential of people and businesses in finance, creating a platform for open innovation through our incredible ecosystem and talent in more than 40 countries across the world. We revel in global knowledge sharing, diversity and opportunity and that puts Finastra in the best position to create client value as we cooperate and co-create, together. Each one of ourpeople is part of one team, leveraging the wealth of our collective knowledge, passion and creativity. This is your opportunity to join a world-class team, working with people who are leading the financial services industry through innovation, growth and value.
Responsibilities & Deliverables:
Installs and configure application server software.
Provides technical support and maintenance of installed application software.
Make sure all the required monitoring services in place for reporting about system HA and performance.
Interacts with business users and software vendors to troubleshoot installation and implementation issues.
Works with system administrators, DBAs and networking engineers to improve ongoing services delivery.
Develops and maintains detailed technical knowledge of the specifications, operation, and diagnostics of products while maintaining familiarity with competing products.
Organizes produces, and reports on the progress of ongoing testing, trials, and evaluation of new products and services.
Analyzes existing workflow environments and assists with setting up and configuring new installations to fit into workflow models.
Conducts orientation to new users regarding applications of software.
Works with team members and management to architect and support high availability platforms and automate failover to disaster recovery locations.
Participation in an on call rotation is required.
Required Experience:
6-8 years total IT experience
3-5 years of level2/level3 support experience in a fast-paced technical environment
Proficient with Apache, IIS web servers,Tomcat, JBoss, Weblogic app servers
Support experience with any of the above Middleware technologies is a plus
Experience with IBM Websphere MQ
Scripting using Perl, shell, cmd, PL/SQL, MS SQL.
Excellent proficiency with the standard Unix/Linux and Windows interfaces.
Experience with electronic file transfer technologies
Experience with Automated job schedule is a plus ( Ex : skybot, Control-M)
Experience with cloud infrastructure is a plus
Experience with Splunk/Oracle Report Server/Obiee is a plus
Basic office skills such as word processing and spreadsheets excel counts and graphs.
Familiarity with communication protocols such as FTP, SSH, and SSL.
SSL Public, Private key certificate knowledge, PGP, Regular expressions are plus.
Familiarity with the SWIFT Network, SNL and HSMs are a plus
Good troubleshooting skills and ability to perform under pressure.
Good documentation, organization, and follow-up skills.
Excellent written and oral communication skills.
nbsp;