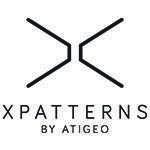 SENIOR SOFTWARE ENGINEER
Karrierestufe
Mittlere Stufe (2-5 Jahre), Höhere Stufe (5-10 Jahre)
Gesprochene Sprachen
Englisch
If you are you passionate about building consumer-centric products leveraging cutting-edge science and technology, and you enjoy building web-based services that require scaling a nascent technology to high volume and high reliability, Atigeo is the place for you!

Have you worked as a key player and thought-leader in agile engineering teams spread across continents? We are looking to add a seasoned, highly-motivated Software Engineer to our core platform architecture and engineering team, working on a novel learning real-time relevance engine.

DUTIES AND RESPONSIBILITIES

Develop scalable systems that robustly implement machine learning algorithms to process large volumes of unstructured data in real time
Apply a deep keenness to understand the science behind the technology to further the successful application of the science
Provide thought leadership to the company for software design, algorithm design, and implementation of critical systems
Participate in and help improve key processes including software requirements, software design, code review, and testing
Stay abreast of technology trends, inform the organization on the emerging software and hardware technologies, and lead discussions about incorporating new technology that could impact Atigeo's roadmap

EXPERIENCE AND SKILLS

Strong computer science fundamentals (data structures and algorithms);
Experience as a software engineer, including major contributions to projects, preferably in both established and early-stage technology companies;
Vast know-how of coding in an object-oriented language such as Java or C#. Scala, Python are pluses;
Strong commitment to software development best practices and code quality;
NoSQL experience (Mongo, Cassandra);
Experience with big data eco-system (. Lucene, HBase, MongoDB, Hadoop, ElasticSearch, Spark) is considered as a big plus;
Operated with search engines (. Elastic Search, Solar, Lucene) is a plus;
Knowledge of distributed computing (. Spark, Hadoop, Storm) is a plus;
Demonstrated history of passion for tracking emerging technology trends;
Initiative and creativity.
COMPANY BACKGROUND

Our unique semantic platform, xPatterns™, facilitates the intelligent discovery of knowledge from large disparate sources of dynamically changing, structured, and unstructured data. Third party applications can easily be deployed on xPatterns through webservices to immediately enrich data insight through the self-discovery of patterns and concepts in real-time. xPatterns enables a trust model the enterprise may extend to their users, providing each user the ability to privately manage their data, and automatically leverage offline information to provide unprecedented experiences and benefits. xPatterns is enabling telecommunication providers, healthcare providers, government organisations and retailers to leverage new insights in real-time.

For more information, visit: .