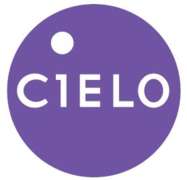 Senior Recruitment Advisor
Karrierestufe
Mittlere Stufe (2-5 Jahre), Höhere Stufe (5-10 Jahre)
Gesprochene Sprachen
Englisch - fortgeschritten, Rumänisch - fortgeschritten
* alle Sprachen sind obligatorisch
Ich rekrutiere umzugsbereite Kandidaten
Ja
Are you ready to accelerate your career? Join Cielo as Senior Recruiter! A career at Cielo will give you the opportunity to work with the industry's smartest people and to take ownership of your success!
As a Senior Recruiter you are responsible for Service Excellence throughout the recruitment cycle. You act as a brand ambassador for the client and will partner with the hiring managers in a consultative capacity. You are focused on delivering top talent to hiring managers while providing proactive and timely communication on the status of the search. You are expected to stay abreast of industry and market specific information or trends that could impact the search.
Your tasks are:
Complete a detailed job scope conversation with the hiring leader to determine position specifications
Build and deploy effective recruitment marketing campaigns specific to the job opening
Source candidates via resume databases and networking sites using sophisticated Boolean search languages
Generate targeted lists of passive candidates using member subscriptions and technologies
Solicit and pursue referrals from business networks and/or internal referrals
Use a sophisticated mix of media to connect with talent community (phone, email, campaigning, network introductions and social media)
Prepare candidates for interviews; providing logistics information, interview schedule, appropriate dress code and expectations; additional counsel as needed
Ensure all candidates are provided with timely updates concerning the status of their applications and interviews
Conduct professional and thoughtful phone interviews that are infused with industry/role specific probing questions as the conversation/interview dictates.
Continuously build talent pipeline to ensure there are multiple candidates in play at all times
Keep hiring managers up to date on any market changes that would impact the hiring process or talent community.
Articulate a job offer and push to candidate acceptance
Partner with the hiring manager to ensure the offer is accepted by the candidate.
Demonstrate segment/practice/industry expertise
Work to deliver a strong candidate slate for each requisition
Provide accurate and regular reporting of recruiting activities
About you:
Minimum of 2 or more years results-oriented recruiting experience working in an in-house or RPO or agency setting and Minimum 1 year of industrial recruitment
Ability to employ technologies in the recruiting process that create efficiencies
Experience utilising deep web sourcing techniques
Confident LinkedIn Recruiter and other social media user
Ideally experience in blue and white collar recruitment as well
Ready for global cooperation and ability to work with remote management team
Fluent in English and Romanian
About Cielo
Fast paced, constantly changing, developing and innovating. It's how we have become the world's leading RPO business. And as Cielo continues to change the way the world views talent, we require a culture of smart, exceptional people energized by out-thinking and out-working the competition. People who are driven to succeed. People who relish collaborating with colleagues to challenge the status quo. People who want variety, globalism, recognition. People who take ownership of their careers.
Own your success, visit
Online-Interview
Do you have finance recruitment experience? If so, what kind of positions have you recruited for?