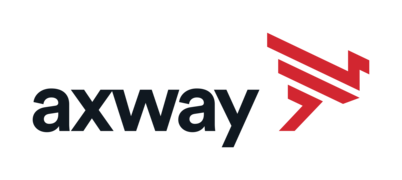 Senior QA Automation Engineer
Karrierestufe
Mittlere Stufe (2-5 Jahre), Höhere Stufe (5-10 Jahre)
Gesprochene Sprachen
Englisch
Responsibilities:
As a Senior QA Automation Engineer you will design, implement and maintain test automation for functional, integration and performance testing. He or she will work on solutions that span business-to-business integration based on our B2Bi products, a multi-platform integration middleware.
B2Bi enables customers to exchange and transform business documents using a large variety of communication protocols and message formats.
The successful candidate will have a track record and passion for test automation and he needs to be team oriented, have coding skills and the ability to see the big picture, understand the inner-workings of systems and do quick troubleshooting.
Qualifications:
At least 3 years of QA experience;
3+ years of experience in development or test automation in an enterprise software development environment;
Experience with Java programming language is a big plus;
Proven experience using test management systems (.: Quality Center);
Knowledge of network and Internet standards (REST, JSON, HTTP, SMTP, HTTP, FTP);
Hands on experience with:

Multiple OS platforms (Linux, UNIX, Windows);
Continuous integration;
Unit testing frameworks (: JUnit, TestNG);
Source control systems : SVN, GIT;

Strong troubleshooting and analytical skills;
Proactive, able to quickly identify risk areas;
Team oriented and experience in providing mentorship to colleagues;
Good verbal and written communication skills
Nice to have:
Database Experience (Oracle, SQL or DB2);
Experience using defect tracking systems (.: Mantis, Bugzilla, Jira);
Experience with automation testing tools like: Selenium, JMeter, SoapUI;
Security-focused, up-to-date with the latest security trends.
Career Development:
Employee career development is one of Axway's major company values; and we are deeply committed to helping them leverage the promotion and job mobility opportunities that are right for them.
This is what our candidates can expect from us if they choose to join our team:
A personal development plan (technical, product & functional) in order to insure your integration and your performance
Competitive remuneration package and real benefits
Potential for growth in an international company
Friendly working environment with experienced professionals
Flexible working hours when need and work from home policy
Extra paid vacation days (25 days/year)
Open games area – table tennis, sports and more!
In addition, Axway's global presence creates opportunities for geographical mobility both within Axway subsidiaries.