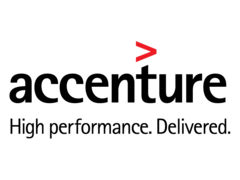 Legal Advisor with German
Karrierestufe
Mittlere Stufe (2-5 Jahre), Höhere Stufe (5-10 Jahre)
Gesprochene Sprachen
Deutsch, Englisch
* alle Sprachen sind obligatorisch
Ideal candidate:

- University degree in law.
- Legal background mainly focused on contracting;
- Minimum 4 years of legal experience within a large company (multinational one preferred);
- Analytical thinking, good communication and team working skills;
- Availability to travel - travel as required.; trainings provided abroad;
- Fluency in German and English, including legal tearms;
- Proficiency using Microsoft Office applications (. Excel, Word, PowerPoint).

Job Description

You will provide support to the Global and/or Regional Service Center team and the Global Data Privacy team to enable the administration of contracts and subcontracts with a specific focus on reviewing, drafting and advising on contracts including EU model clauses, data transfer agreements, inter-company agreements and data privacy provisions all in accordance with company policies and procedures, applicable laws, and customer requirements.

You will be responsible for tracking and monitoring contract changes, deliverables, correspondence and risks, maintaining associated documentation, advising on contract risk and issues, and other duties as may be assigned.

Key Responsibilities:

- Advisory on contract risks/issues, contract implementation, contract compliance;
- Cooperation with local and/or international project teams, CM and CM Service Centre teams to support contract and subcontract compliance;
- May generate reports required to monitor contract and data privacy compliance;
- Assists in identifying contract management issues and proposing solutions for approval;
- Provides negotiation support and support to business and internal teams as required;
- Independently works at smaller engagements and projects and/or works within team at a large, complex engagement or project;
- Independently applies the Contract Management tools and techniques to assigned projects;
- May support training activities for Service Centers personnel across the organisation;
- May be requested to provide information relative to local customs and practices which could potentially impact.

About us:

Bring your talent and passion to Accenture – sharpen your skills, build an extraordinary career and play a key role in creating solutions that transform organizations and communities around the world.

We are a leading global professional services company, providing a broad range of services and solutions in strategy, consulting, digital, technology and operations.

We work at the intersection of business and technology to help clients improve their performance and create sustainable value. With more thanpeople serving clients in more than 120 countries, we drive innovation to improve the way the world works and lives.

We focus equally on employees' development by creating a culture of excellence and offering extensive training programs that support professional growth.
Online-Interview
What are your salary expectations for this position? (RON net)
Please rate your German skills, from 0 to 3: 0= N/A; 1= Basic; 2= Conversational; 3= Fluent; for both speaking and writing.
Please rate your English skills, from 0 to 3: 0= N/A; 1= Basic; 2= Conversational; 3= Fluent; for both speaking and writing.