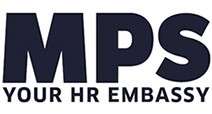 Senior Java fejlesztő
Ich rekrutiere umzugsbereite Kandidaten
Ja
Brutto-Gehalt pro Monat
2473 - 3710 €
Our partner develops artificial intelligence and machine learning based solutions to provide real time, predictive big data analytics for its clients on five continents.
Currently we are looking for a Senior Java developer.
You will be joining the Core Development team which is responsible for developing the Recommendation Engine, generating 100k recommendations per seconds in peak time.
As our new member, you will participate inimproving elasticsearch integration,
developing new API for the Recommendation Engine,
test the new Garbage Collection algorithm of Java 11,
make the application ready to be used with GraalVM to use Ahead-Of-Time compilation, develop better tools for debugging issues.
Requirements
4+ years experience in building software using Java
Experience with Python
Passion for working on hard scoring problems
Reliability, openness, flexibility and proactive personality
Interested in and aware of state-of-the-art technologies
Willingness to learn new technologies
You can easily find your way in complex, distributed systems comprising multiple technologies
What we offer
The code you write will be used to serve 15 billion recommendations per month for 400M visitors around the world
Participation in creating a unique, better than state-of-the-art technology
Competitive compensation package
Mentoring of new people
Inspiring and innovative start-up atmosphere coupled with the highest possible level of professionalism – simply meritocracy
Comfortable working conditions: private building with garden, no dress code, free snacks and beverages, football, table tennis etc.
Flexible working hours
Quickly growing company