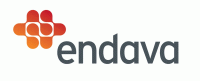 Senior Java Developer (web services)
Karrierestufe
Mittlere Stufe (2-5 Jahre), Höhere Stufe (5-10 Jahre)
Gesprochene Sprachen
Englisch
Project Description:

You will have the opportunity to work in financial projects with one of the biggest payment companies in the world. You will have the opportunity to work in an Agile Scrum environment, where leadership is required but also offered by the senior team members.


Responsibilities:

Actively participate in Team Meetings (Scrum ceremonies);
Take part in all application development lifecycle phases;
Develop functionalities according to defined acceptance criteria;
Ensure high code quality;
Review the test cases written by testers, in order to validate or update them;
Work closely with the Product Owner, Design Lead, and Testers in order to deliver the tasks in time and with the expected quality;
You will be involved in the development of a services platform for one of the largest international providers of financial and loan services;
Develop a customised software solution using Java Enterprise technologies;
Be at the heart of a development process that will create a key business strategic software component;
Be involved in the creation of software solutions that will automate major loan servicing communication and interaction services as well as the loan set up and administration cycles;
Create intelligent designs that will ensure efficient decisioning, and ensure the deployment of best practices.



Mandatory skills:

4+ years of experience working in Java Enterprise development (J2EE, Java 7) are required;
Experience with Spring and Hibernate is a requirement;
Good knowledge of the Maven build tool;
Good knowledge of the JUnit testing framework;
Good knowledge of MongoDB;
Experience in designing and implementing Rest web services;
Familiar with designing software for performance and scalability;
Familiarity with JPA programming APIs is a plus;
Familiar relational DB;
Good communication skills and the ability to take part in both team debates as well as client discussions;
The ability to work well as part of a team using the agile methodology;
Advanced English speaking and writing abilities are required.